The counties are now solely in charge of COVID-19 isolation and quarantine facilities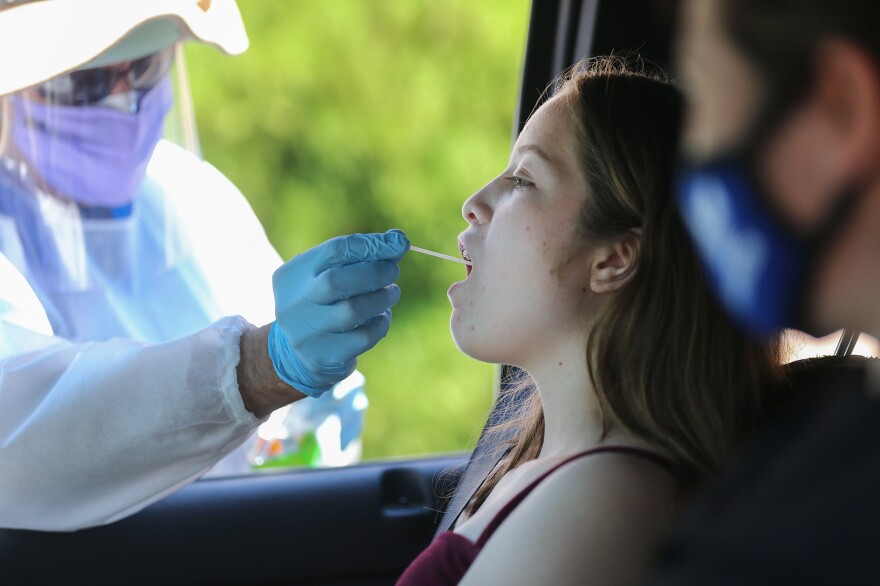 Throughout the pandemic, the state Department of Health has partnered with the counties to operate COVID-19 isolation and quarantine facilities for residents. These buildings provide rooms to those who cannot safely isolate from others.
As of the start of 2022, the state is no longer providing additional resources to maintain those facilities.
DOH spokesperson Brooks Baehr said the counties typically provided the building, while the health department provided resources.
"There are kind of wraparound services. And the wraparound services can certainly mean either we're providing meals, paying for meals, or we are providing food pickup and delivery. We'll also make medication runs," Baehr said. "Some of the facilities have had, you know, security. There are laundry services. And then there are check-in phone calls to make sure that these people are indeed there, to check in on their wellbeing."
In November, Gov. David Ige announced that starting in 2022, the counties will be in charge of operating and maintaining these facilities.
Baehr said this is partly due to declining occupancy rates.
"A lot of these rooms have been empty a whole lot of the time. And you got to remember, you know, we're paying for those. And everyone wants to make the best use of funding as we respond to this pandemic. So there are financial concerns, but there are other considerations," Baehr said.
But with a surge in new daily COVID cases, where does that leave the counties?
On Oʻahu, the city had two facilities for most of 2021. However, agreements to operate those facilities ended on Dec. 31.
"The city's intent is to continue to make at least one of our city facilities available for that service. And we're currently working on some contracts, and make sure that the services are there to support the people that are going to be in these facilities," said Hiro Toiya, the director of Honolulu's Department of Emergency Management.
Toiya said the city will rely on federal funds to operate the facility – which contains 30 units. He said the city will also continue other programs to assist those isolating at home.
Kauaʻi County, in partnership with the district health office, has operated one isolation facility, as well as some hotels as quarantine sites.
Kauaʻi District Health Officer Dr. Janet Berreman said the governor's proclamation will cease additional resources toward maintaining these facilities.
"We, and the county, have really been focusing on being even more parsimonious with our use of those facilities, and really working hard to help people isolate or quarantine at home — if at all possible," Berreman said. "But we do plan to continue both of those, but in a more limited fashion than we've been doing in the past, and only as our resources continues."
However, due to the limited availability of these isolation units, county and health officials are asking residents to prepare.
"Where are you going to isolate? Where are you going to sleep? What bathroom are you going to use, should you become infected? Who's going to get your food? Who's going to get your medication? Is someone there to take care of your pets? Come up with a plan now," Baehr said.
Hawaiʻi Public Radio reached out to Hawaiʻi and Maui counties but has not yet heard back.
More information on vaccine and testing sites can be found at hawaiicovid19.com.