Maui Mayor Says Ability to Levy County Hotel Tax Is 'Welcome News,' Expects Nearly $40M Annually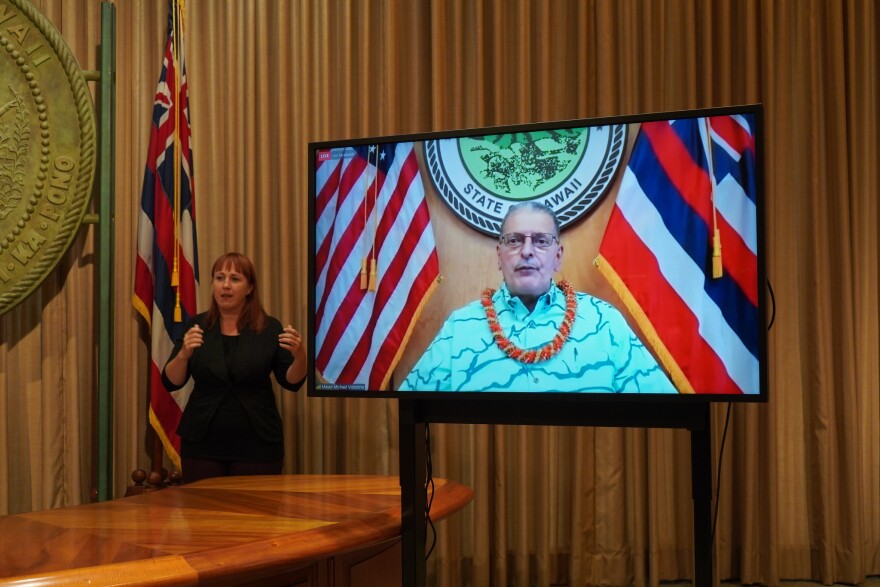 Maui County officials hope to quickly implement a new tax on visitors staying at hotels and short-term vacation rentals as tourism returns to pre-pandemic levels.
On July 6, state lawmakers overrode Gov. David Ige's veto of a bill that overhauls how the state allocates tourism tax revenue to the four counties. Before the new law, the state collected a 10.25% transient accommodation tax on hotels and vacation rentals, and distributed a share to each county. Now, the counties can levy their own surcharge up to 3% and keep the money.
Maui Mayor Mike Victorino told The Conversation he thinks the county can begin collecting taxes as soon as September or October.
"If we collected 3% — let's use that as a probable starting point — we would probably look at about $35 million to $40 million a year, which would help offset a lot of the challenges we face with uses of our parks, our emergency services," Victorino said. "There are so many areas that money could be utilized, including affordable rentals that are attainable for the hospitality industry employees that we have. Actually, it's welcome news, I think this is something that we can rely on."
Victorino said he's working with the county's Department of Finance to set up a system to collect the taxes directly from resorts and other transit accommodations. The Maui County Council will also be looking at creating budget amendments to receive the funds, he said.
Because of how hotels currently report their finances, he said he expects the process of collecting taxes to be challenging initially.
"When you were doing it for the state, Sheraton and Marriott (Starwood) and all the different companies would get all their data, collect all the taxes and submit it one time to the state, not just each island or each county," he said, adding that the State of Hawaiʻi assured the counties they would help with the transition.
Short-term vacation rentals will also fall under the county's new tax, he said — Expedia and Airbnb were already cooperating.
"We are now moving with an agreement, a memorandum of understanding that they will share that information with us," he said. "Those that are doing it legally, we will be given whatever fair proportion we're supposed to get."
"I'm hoping that people realize now if you're going to be a short-term illegal rental, we're going to be coming at you real quick because even though we've been working at it, this will be a better methodology of being able to track them down — and make them either comply or close them down," Victorino added.
This interview aired on The Conversation on July 20, 2021.