What are Hawaiʻi schools doing about ChatGPT?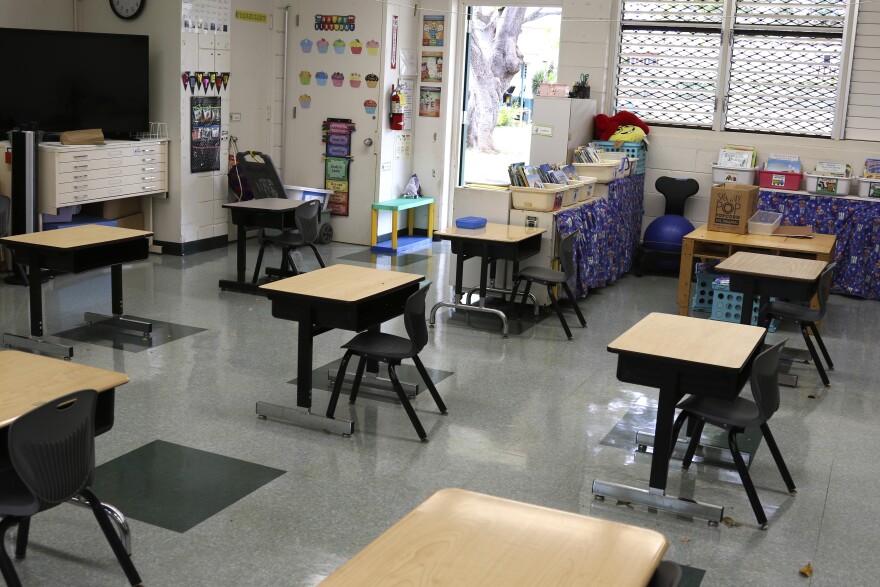 Hawaiʻi public and private schools are wrestling with whether to embrace or ban ChatGPT from their classrooms.
Several school districts nationwide are also considering restricting the new artificial intelligence tool. Big cities like New York and Los Angeles already have.
"When we have new technologies that come out, we are very cautious because we're unsure of what it can do and the negative outcomes that come with it," said Chad Nacapuy, a state virtual education director at the Hawaiʻi Department of Education.
Nacapuy said he participated in the national discussion around ChatGPT. He said the consensus is that schools should not ban it, although he's unsure what barriers to put on the AI software.
"Right now, that's the problem," he said. "We don't exactly know where the guardrail should be. So we have to continue to work and help our students to be authentic with their learning."
Some teachers have caught their students using the ChatGPT to cheat a month after its launch. Concerns are growing as AI is also used to plagiarize academic essays.
So far, the education department has restricted students from using ChatGPT in schools, although teachers and administrators continue to use it for work.
The DOE was just as cautious when the office software Google Apps launched in 2006, according to Nacapuy. He said it took about a year for people to get used to it, adding that the department needed to check if it's ethical and legal to use in schools.
"That goes for ChatGPT, too," Nacapuy said. "We have an obligation to protect our students' information."
Sean Tajima, a complex area superintendent in the Kapolei and Cambell area, echoed Nacapuy's concerns.
He said teachers and principals in his area have mixed feelings on whether to use ChatGPT as a teaching tool or nix it.
He also said it's essential for students to remember the basics, like solving math problems without a calculator.
"It begs the questions of how important it is to learn the skills, how important it is to be able to navigate technology, and is there an appropriate use of both to enhance and expedite what we do?" Tajima said.
If all teachers were to use ChatGPT to teach their students, Sean said getting everyone on the same page would be difficult.
"The quicker way to deal with it is not to allow it because then it's a clear-cut way to address it," Tajima said.
Punahou President Michael Latham said the private school has been using AI to help students practice math and teach foreign languages, engineering and design.
Artificial intelligence isn't new, but Latham said ChatGPT "represented a different step and a pretty dramatic and sudden one."
Latham said the school also had a handful of cases where students cheated with ChatGPT.
He added that the school community is discussing the future with ChatGPT.
"I mean, it's out there. It's in the world," Latham said.
"We have to figure out how to use it responsibly, maintain the capacity to teach critical thinking and maintain the capacity to emphasize intellectual honesty. But ultimately, to do so in a way that also helps students. I don't think we'll do them a favor if we simply act as if it doesn't exist," Latham said.
This is part two of a two-part series about ChatGPT from HPR's Cassie Ordonio. Read the first story here.