Caldwell drops out of race for Hawaiʻi governor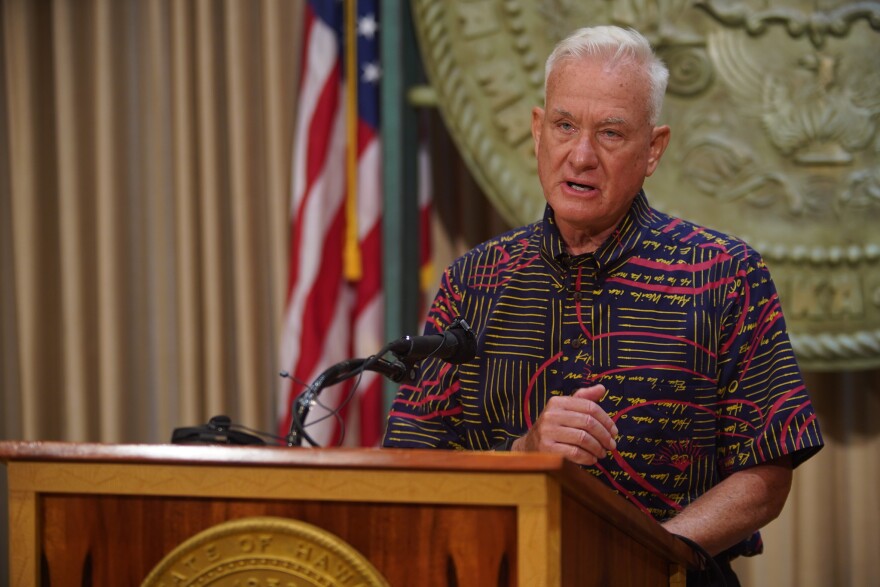 HONOLULU — The former mayor of Honolulu has pulled out of the race for Hawaiʻi governor.
Kirk Caldwell announced in a statement Wednesday that he is ending his campaign for governor in the upcoming Democratic primary election. Caldwell served as Honolulu mayor for two terms, leaving office in 2021.
Lack of funding was a top reason for ending his campaign, he said.
"Raising money for this campaign has been difficult, and it is now clear that the lack of funding will seriously affect operations and the ability to continue grass roots, public events, and communicate effectively going forward," Caldwell said.
Caldwell had $717,678 on Dec. 31, 2021, according to his latest campaign spending report.
The presumed frontrunner and current Lt. Gov. Josh Green had $1,125,878 in his war chest.
Vicky Cayetano is also in the Democratic primary race and reported having $650,000 cash on hand.
"This is not my time," Caldwell added. "I am proud of all that we accomplished, including the last year in 2020 which focused almost entirely on the COVID pandemic."
Caldwell said he has had to make "hard decisions" on controversial topics.
"Working in the public arena means building a track record, but it also means putting yourself at risk of losing popularity and overexposure," he said.