Gubernatorial Campaign Stop: Obon Festivals
The two Democratic candidates for Hawai'i Governor are working hard to secure their base – Americans of Japanese Ancestry or AJAs.
The Obon season features 70 Buddhist Festivals on all islands from June to primary election day, August 11th. They are must-do campaign stops for Democratic incumbent, Governor David Ige, who says a core group of advocates for his re-election will drive the race home.
"I've served in public office now for 33 years and there are people who are still with me, who were part of that very first campaign that grew up with me in Pearl City, you know?"
Democratic Challenger, Congresswoman Colleen Hanabusa, is a bon odori regular. She's running hard, making up for not being highly visible at the beginning of the race.
"I decided I would stay in the seat and serve Congressional District One, so, maybe the perception was that because we were going back and forth. But, we can always run harder. Now, we're running very hard."
There are an estimated 75-to-one-hundred thousand Democratic votes expected to be cast at the polls, August 11th. Many will be Americans of Japanese Ancestry or AJAs, like 36-year old Pearl Harbor museum educator, Neal Yamamoto from Kane'ohe.
"I think it's time for the state to really look at where you wanna go the next four years and I'm not sure that David's leadership is the way we wanna go. So, I'm leaning, right now, more to Hanabusa but that may change and we'll see how things go."
Thirty-Nine year-old Nurse, Leslie Yoshimori, lives in Honolulu.
"I'm not really sure, I haven't made a decision yet. Perhaps it would be with the current governor, seeing that how he is supporting rail. I'm a working mom and half my life is spent in the car."
Serena Hashimoto, age 40, is a business owner in Chinatown…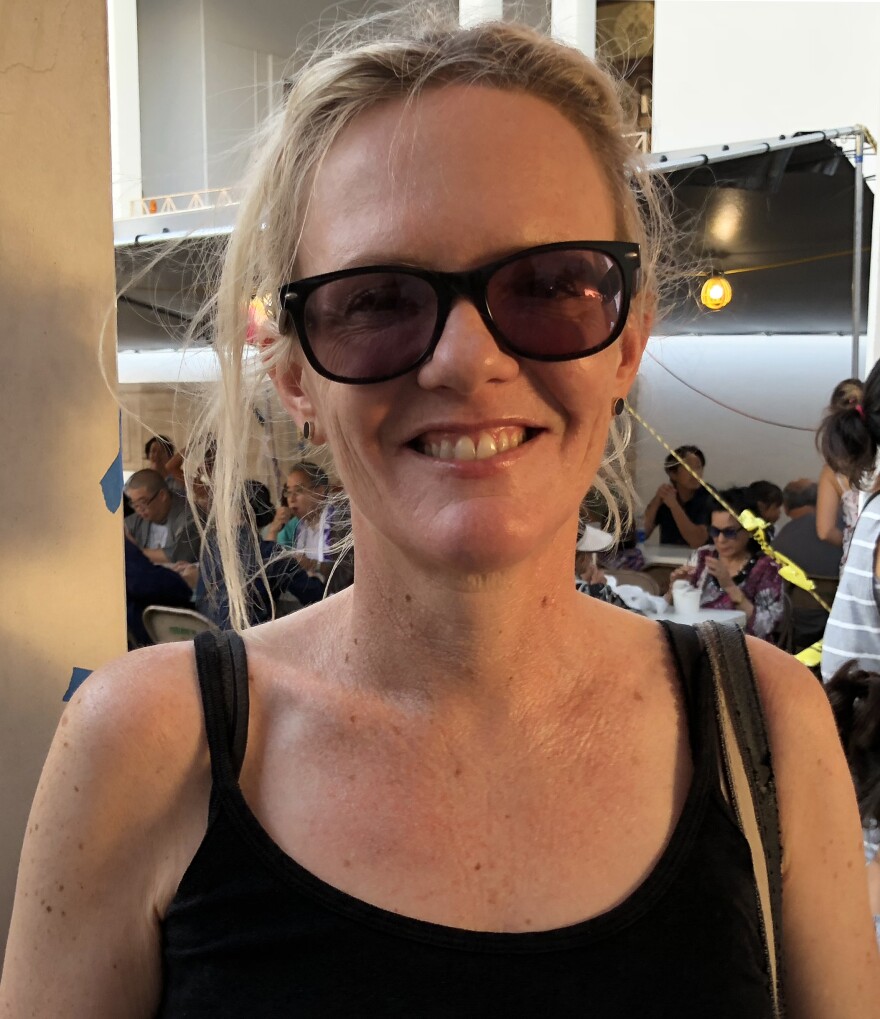 "I'll vote for Ige, reluctantly. I'm not thrilled with Hanabusa. If there's a politician who I like what he's doing now is Caldwell and since Caldwell has been able to function with Ige, I'll default and vote for Ige again."
Meanwhile, there are 4 bon dances left before primary election day, one on Maui and 3 on O'ahu. Congresswoman Hanabusa says she will campaign for those AJA votes to continue to serve Hawai'i.
"The only reason why I have the political history that I have is thanks to them. You know, the Japanese would say, 'Okage Sama De.' Thanks to them, I've been able to do that."
Governor Ige will also campaign for the AJA votes until August 11th.
"I hear over and over again, 'Gambate.' Keep fighting. We're with you. We support you. And, so, you know, it keeps me going. It keeps the volunteers going."
A one percentage point increase based on the 2016 primary election voter turnout would represent more than 7-thousand votes. Wayne Yoshioka, HPR News.