Asia Minute: Singapore: Peace on a Plate?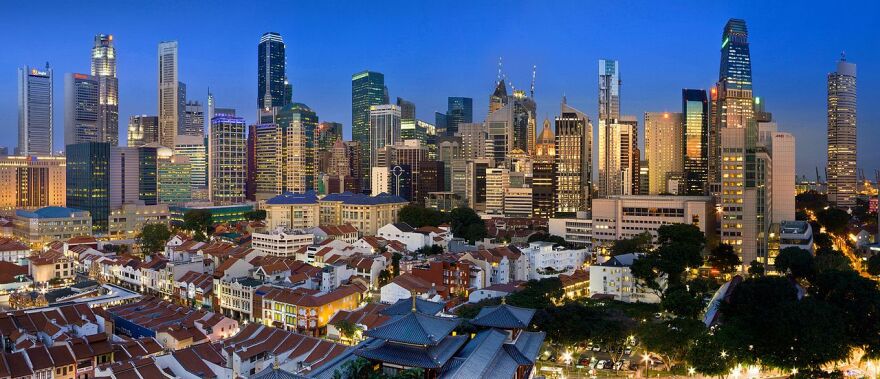 Much of the coverage of President Trump's meeting with North Korea's Kim Jong Un has focused on nuclear weapons and missiles. But for the host city of Singapore, some local businesses have focused on less serious topics — including food.
An internet search for "Singapore summit food" turns up nearly 74-million items in less than a second. They're not all menu items, but restaurants all over town have produced a frenzy of choices to cash in on current events.
One popular theme: combining American food favorites with a touch of Korean flair.
Kim chi burgers are almost too easy.
Less common is roast turkey topped off with the red chili paste sauce gochujang.
Even a local Mexican restaurant is trying to exploit the situation — offering a choice of a "Rocket Man taco" that starts with Korean fried chicken or an "El Trumpo taco" that begins with a beef patty.
Bars are getting into the act — on a basic level you can choose a blue-colored bourbon-based "Trump" cocktail or a red-colored "Kim" drink made with soju.
A bit more ambitious is the "Burger for World Peace" — restaurant proprietors are offering to deliver them free to the two leaders. It starts with bulgogi marinated shabu brisket, kimchi mayo and Korean pickled radish – rounded out with caramelized onions and American sharp cheddar cheese.
The restaurant says it hopes the Burger for World Peace will help the two countries to "#settlethebeef."