Talk Shows:Listen again to your favorite talk programs on HPR-2!Local News:News features and series from HPR's award winning news departmentHPR-2 Program Schedule:find out when all your favorite programs are on the air on HPR-2! Or you can find out more from the HPR-2 detailed program listings.
DHT's Spamalot: So Much More Than Potted Meat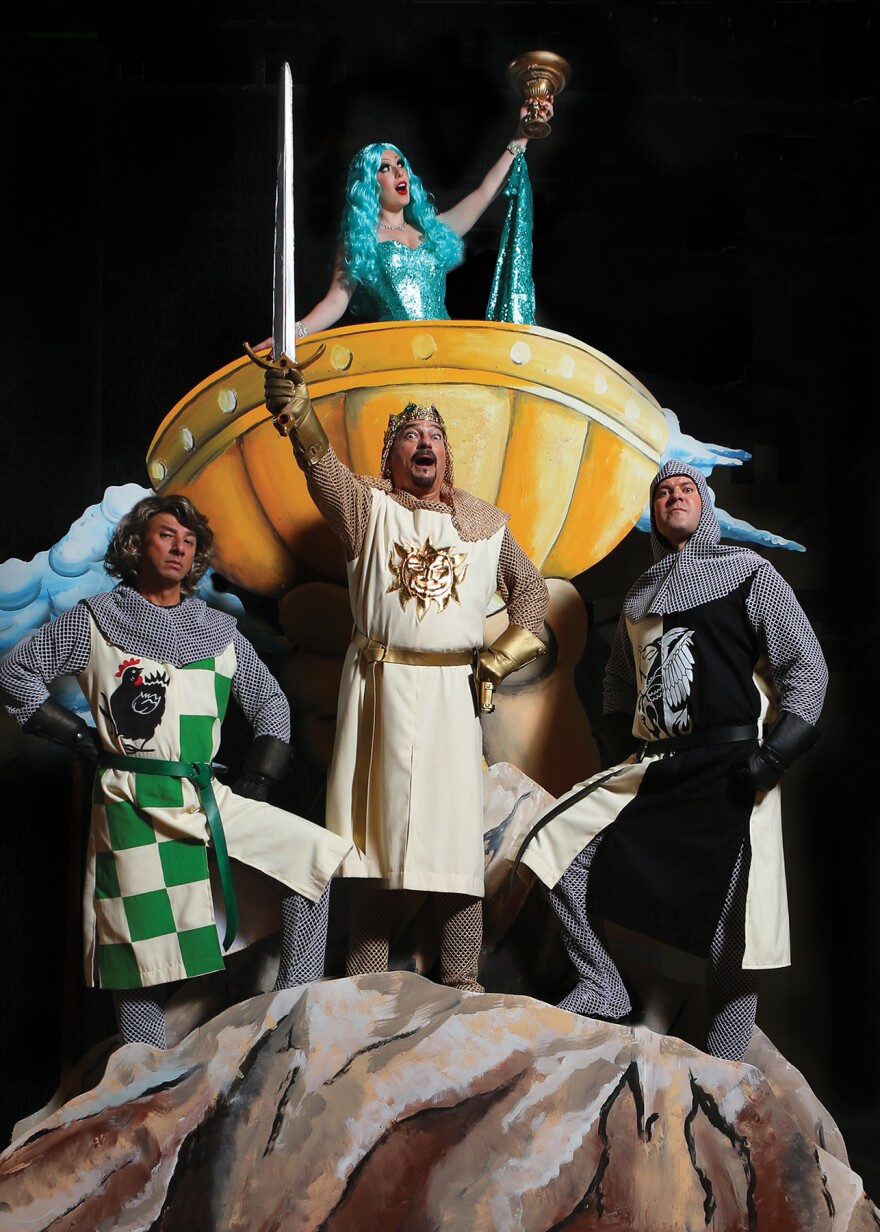 Hawai'i's love affair with Spam would seem to make Diamond Head Theatre's new production of Spamalot an absolute must. HPR'sNoeTanigawa found, in fact, there are many reasons to see this show including zippy musicians, lively staging and spot on characterizations.
"Spamalot", a musical lovingly ripped off from the motion picture "Monty Python and the Holy Grail," continues at Diamond Head Theatre through August 10th.