Gubernatorial Candidates Discuss Native Hawaiian Issues
All seven of Hawaii's candidates for governor participated in a discussion of Native Hawaiian issues on Friday. The Vote 2 Rise forum was sponsored by the Council for Native Hawaiian Advancement and took place at the Interisland Terminal Conference Room at the Daniel. K Inoye International Airport.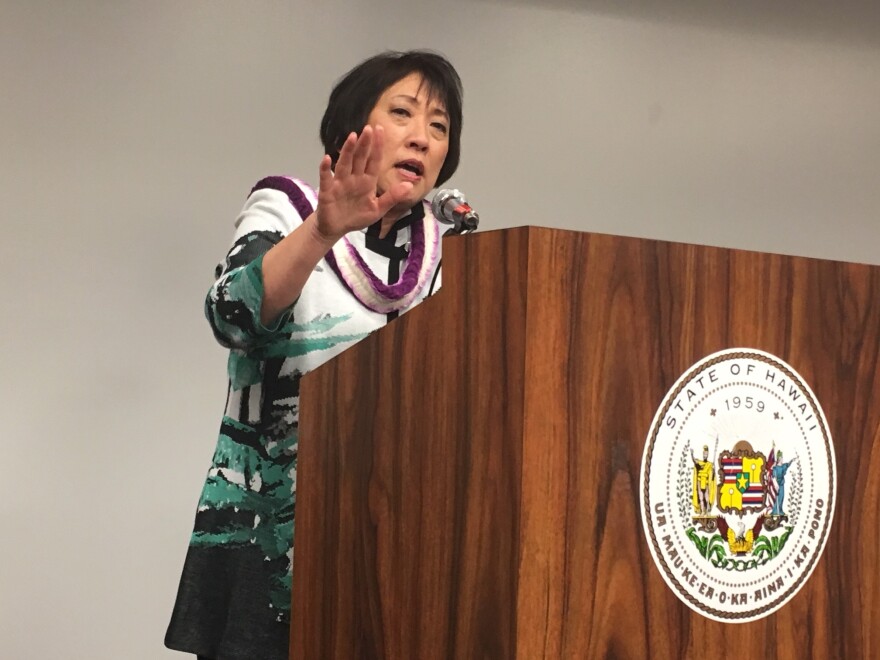 Topics of discussion primarily focused on Native Hawaiian issues like the backlog of requests for homestead lands but also included more general issues like water rights, infrastructure, and state budget priorities.
Each candidate was provided a list of questions in advance that covered a wide range of topics. One at a time, the gubernatorial hopefuls took the podium to answer selected questions from that list. Candidates were not all asked about the same issues and did not interact with each other.
All participants were allotted 3 minutes for an opening statement, 25 minutes for questions, and 3 minutes for a closing statement.
Both the Republican and Democratic primaries will be held on August 11th.
Democratic Candidates:
_________________________________________________________________________
________________________________________________________________________
_________________________________________________________________________
ernest_caravalho_full.mp3
_________________________________________________________________________
_________________________________________________________________________
Republican Candidates:
_________________________________________________________________________