Danny Zelisko - Part One - Off The Road with Dave Lawrence
Find the entire Off The Road series at hawaiipublicradio.org/offtheroad.
Today HPR All Things Considered Host Dave Lawrence welcomes a mainland concert promoter and sometime-Hawaii resident, Danny Zelisko, of Danny Zelisko Presents.
Danny is based in Phoenix and promotes shows in many other nearby regions of the country. He's got almost fifty years of experience in the concert promotion industry. He also is a sometime-Maui resident.
He recently released a book, All Excess: Occupation Concert Promoter.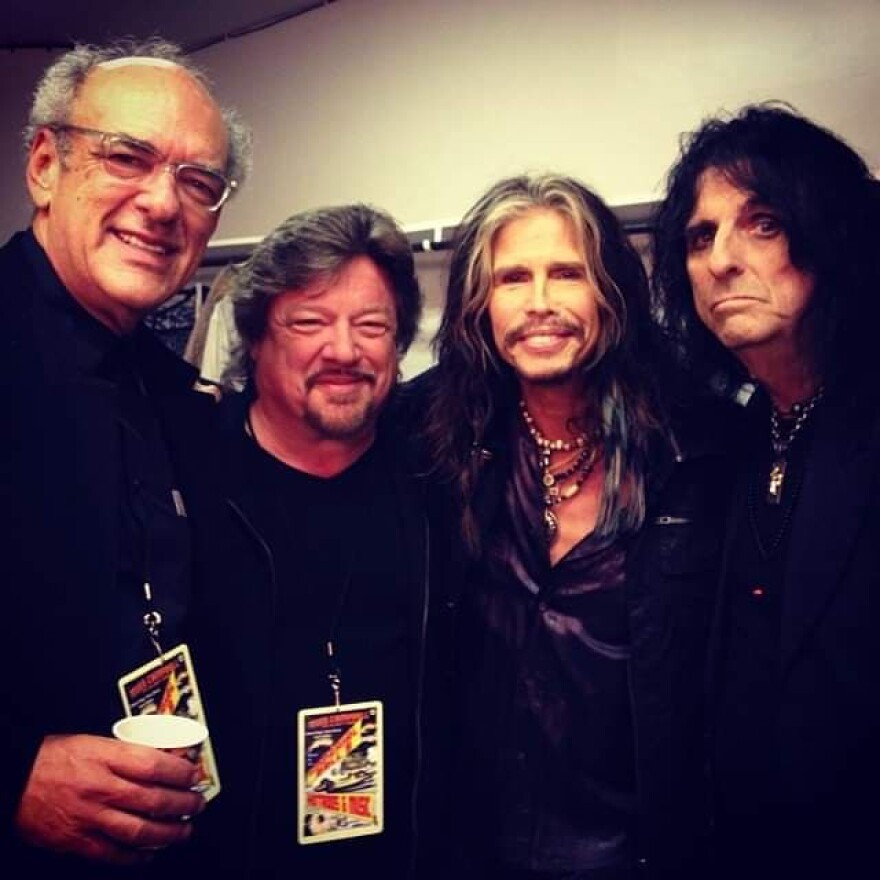 In part one of a two day feature, we start with Danny giving us his take on the concert industry attempting to restart during the pandemic. He also shares some fun stories from the book, including how he first connected with manager Shep Gordon and his famous client, Alice Cooper, at an early 70's concert in Arizona. Danny also shares his first encounter with legendary concert promoter Bill Graham at a San Francisco Bay-area show that featured Yes, with Edgar and Johnny Winter as opening act.
Tomorrow we'll hear a range of stories from the book connecting to a who's who of entertainers.
MORE:
See some recent videos with Danny discussing his connections to some of the artists and entertainment industry figures in the book.
Rob Halford of Judas Priest:
Shep Gordon:
Bob Weir of the Grateful Dead:
Off The Road started in April 2020 when the pandemic led to a halt in the touring entertainment industry. Connecting with artists around the world since, we've offered intimate conversations and many exclusive musical performances with some of the biggest names in music, spanning many genres, eras and styles. Some of the highlight artists we've welcomed so far include Carlos Santana, Linda Ronstadt, Al Di Meola, 10,000 Maniacs, Alice Cooper, Soul Asylum, John McLaughlin, Deep Purple, Third World, George Benson, Heart, Joe Satriani, The Doors, Randy Brecker, Peter Frampton and System of a Down.