Pacific News Minute: Biden plans visit to Papua New Guinea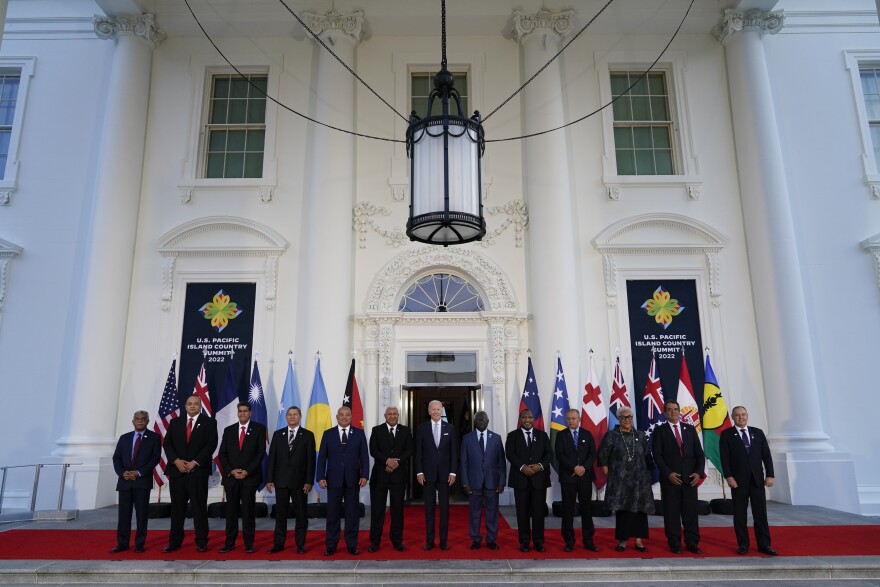 President Biden plans to briefly visit Papua New Guinea later this month, just as the United States opens a new embassy in Tonga.
The U.S. is working on increasing its diplomatic presence across a number of Pacific Islands, which some officials believe is in an effort to counter a growing Chinese influence in the Pacific region.
The top American diplomat for East Asia, Daniel Kritenbrink, said talks are continuing with Vanuatu and Kiribati about opening proposed new embassies in those countries.
The U.S. has diplomatic relations with Vanuatu, but they are currently handled by officials based in Papua New Guinea.
The U.S. reopened its embassy in the Solomon Islands this year after 30 years.
The Guardian reported that despite the diplomatic effort, the Solomons announced in March it had awarded a multimillion-dollar contract to a Chinese state-owned company to upgrade an international port in Honiara.
The U.S. and its regional allies, Australia and New Zealand, have had concerns that China has ambitions to build a naval base in the region. This came after the Solomon Islands struck a security pact with Beijing last year.
The U.S. has also been working to renew agreements with the Marshall Islands, Palau and the Federated States of Micronesia.
Currently, the U.S. is responsible for the islands' defense and has exclusive use of ports that can access huge sections of the Pacific.
The Biden administration is seeking $7 billion from Congress over the next two decades for economic assistance to the three countries.