The return of powerful goddess Kihawahine could have significant impact on Lāhainā Community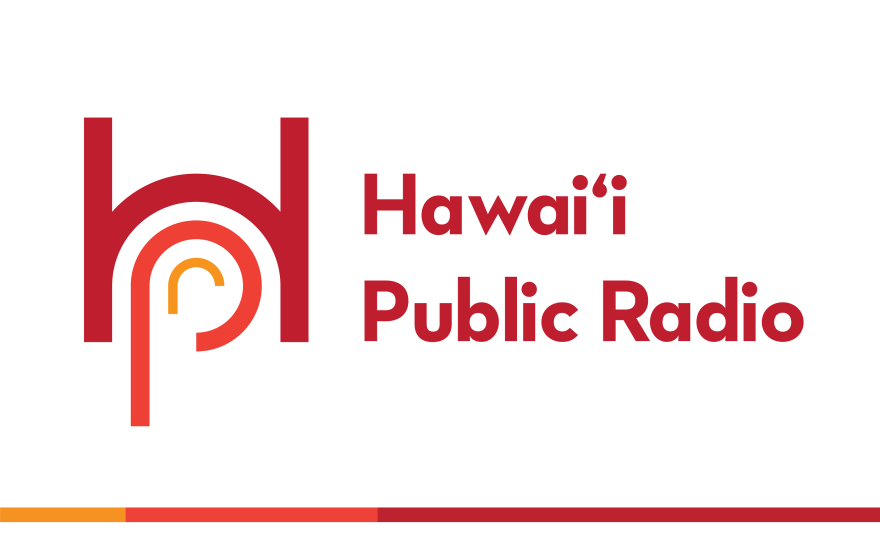 The carved form of Lāhainā's goddess Kihawahine has been in a museum in Germany for more than 130 years. Efforts to return her to Mokuhinia, the once abundant wetland pond in Lāhainā, could have significant cultural and spiritual impacts on the Native Hawaiian community.
For more than 400 years, the people of Lāhainā were protected by the powerful moʻo goddess or lizard deity Kihawahinemokuhiniakalamaʻulakalāʻaiheana, a.k.a. Kihawahine.
She resided in a 17-acre pond known as Mokuhinia in Lāhainā. She guarded Mokuʻula Island, which served as home to Maui chiefs and Hawaiian royalty dating back to the 16th century.
Her mana, or spiritual power, was renowned. She was the only moʻo who could move freely from pond to pond, island to island, traversing the paeʻāina of Hawaiʻi.
This mana was coveted by many, including Kamehameha Nui, who was known to travel with her in carved form.
It was Kihawahine who legitimized the authority of Kamehameha Nui and enabled him to hold onto the land he conquered. He carried this wooden image of Kihawahine with lime-bleached hair wherever he traveled.
But Kihawahine was not born a moʻo. She was born a high-ranking chiefess. Her father, Chief Piʻilani, ruled the island of Maui in the late 1500s.
Native Hawaiian academic Noelle Kahanu says that upon Kihawahine's death, the chiefess was transformed into a mo'o or lizard deity.
"She became Kihawahine, who really takes her place among the legendary moʻo, who protect waterways, ponds and passages," Kahanu said.
"But she's really most famous for and most associated with Mokuʻula, which is the island, the seat of political power, spiritual power that was present within Lāhainā."
Accounts of moʻo akua, or Hawaiian reptilian water deities
Accounts of Kihawahine passed down through the generations describe a 6–8 foot black lizard or a dragon with red or auburn hair.
She would appear in Mokuhinia periodically with the cycles of the moon. She became manifest through rituals and was last seen in the late 1800s.
Research by Hawaiian scholar Marie Alohalani Brown on Hawaiian reptilian water deities, or moʻo akua, details nearly 300 known moʻo.
Brown says moʻo live primarily in or near bodies of fresh water. They vary in size, appearing as tall as a mountain or as tiny as a house gecko. Moʻo are predominantly female, and the female moʻo that masquerade as humans are often described as stunningly beautiful.
The carved wooden statue of Kihawahine
The wooden form of Kihawahine stands at about two feet high and is carved from kou wood with pearl shells for eyes and human teeth. It was thought that the mana or spirit of a god would occupy the carved statue, and Kihawahine had been worshiped for generations at this point.
What happened to Kihawahine after Kamehameha died in 1810 remains unclear. But she ended up in the hands of German microbiologist Eduard Arning.
"[Arning] was a microbiologist brought over by King Kalākaua to attempt to solve Hansen's disease," Kahanu said.
"While he's doing his research, his side gig is amassing this ethnographic collection, which in the end comprises some 500 items, and among those is Kihawahine."
Research into how Arning came into possession of Kihawahine found that he and physician Herbert Purvis enlisted the aid of two Hawaiians from Waimanu Valley on Hawaiʻi Island in 1885 to secretly empty a stone-lined pit on a small outcropping beneath 800-foot sea cliffs.
Within the pit were two carved figures, including Kihawahine and an iwi poʻo (skull).
"So Kalākaua knows it's in Arning's possession, but he ultimately allows her to be removed from Hawaiʻi," Kahanu said. "So Eduard Arning, when he leaves Hawaiʻi in 1887, ends up donating his collection to the [Ethnological] Museum in Berlin."
What happened once Kihawahine leaves Hawaiʻi may be coincidental. But the Hawaiian Kingdom was overthrown six years later.
And by the 1900s, Mokuhinia Pond was all but dried up by sugar plantation skimming wells and stream diversions. By 1914, the sacred Mokuʻula Island was covered by a baseball field.
Efforts to bring Kihawahine home to Lāhainā
Descendants of the Piʻilani line still make the pilgrimage to Berlin to honor Kihawahine. But in the museum Kihawahine sits on a shelf, amputated, unadorned and out of her watery element.
The ongoing effort to locate and return important cultural items like Kihawahine is getting a boost from recent federal legislation known as the STOP Act, or the Safeguard Tribal Objects of Patrimony Act.
"The STOP Act is an act that was passed to stop the export of cultural items from being trafficked outside the country," explained Colin Kippen, interim CEO of the Office of Hawaiian Affairs.
The Act increases the penalty for violators and creates an export certification system. But perhaps the most important feature of the Act, Kippen said, is that it requires those in possession of such items to list them and identify how these items got there in the first place.
"If you've acquired something because you robbed a grave or because they are stolen, those items need to be returned," Kippen said.
"But unfortunately, the place that many native claimants are in is, before you can claim something, you need to know that it's there."
Over the past 30 years, Hawaiʻi repatriation advocates have helped to bring home feather cloaks, wooden statues, and more than 6,000 ancestral bones.
Each item returned to the islands brings with it a return of its mana or power, which may be exactly what Lāhainā needs, Kahanu said.
"I think that even just invoking her name, Kihawahine, is the kāhea that helps to bring her home. This is what happened with Kalaniʻōpuʻu's ʻahuʻula (feather cape). It is what happened with the Kū," Kahanu said.
"In other words, it's like this mana has to be activated, and we activate it by speaking her name and remembering her as the daughter of Piʻilani, as she who resided in and protected Lāhainā. ... And if that kāhea is strong enough, then so too is her response, and her return."