This small business cohort is putting Molokaʻi entrepreneurs on the map
As a single mom of four daughters, Molokaʻi's Kanoelani Davis worked hard to bring her culturally-inspired fashion business, PōMahina Designs, to a global reach.
Now, she has co-founded Ho'akā Mana, a nonprofit that helps other small businesses from Molokaʻi attain success through an accelerator program called Pūlauhala.
"Being a small business owner, I had to learn all aspects of building a business and the way I built Pūlauhala was so that other small businesses can bypass all that work and find their resources easier, and be accessible to capital, to funding, to knowledge, to mentorships, so that's been super successful and I'm so proud of our small businesses that we have right now," Davis said.
Ho'akā Mana is a Native Hawaiian organization based on Molokaʻi and Oʻahu that strengthens the presence of Indigenous peoples across Hawaiʻi and the continent.
In collaboration with the Maui Economic Development Board and the Small Business Administration, the Pūlauhala program helps Native entrepreneurs gain business intelligence. The program's pilot cohort began in December.
"It's for Molokaʻi small businesses and entrepreneurs whether they were starting, emerging or established businesses," Davis said.
She said that the organization currently has about 18 active small businesses. Pūlauhala hosts workshops once a month around any type of business that they want to learn — whether it's social media, GE taxes, events or even building a website.
"A lot of times we have to figure things out on Molokaʻi, that's just the way it is here, we don't have as much resources," Davis said.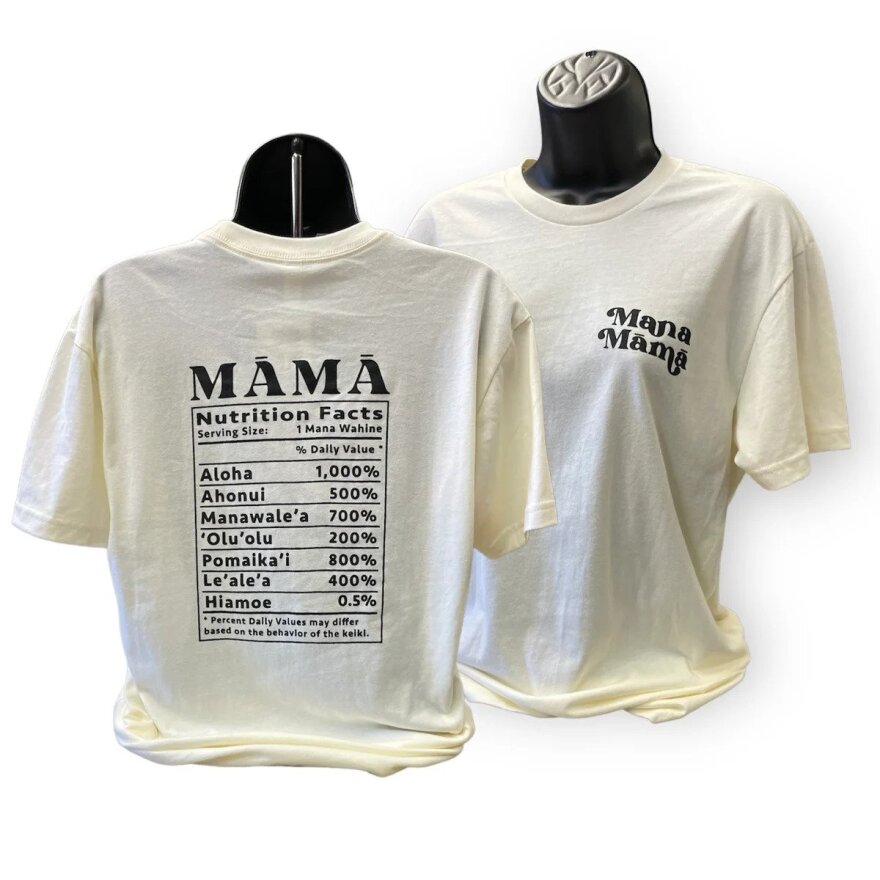 Davis has been a vendor at the Merrie Monarch festival for seven years with her business, PōMahina Designs. But this year brought a special opportunity through Pūlauhala.
She hosted five other Molokaʻi businesses at Merrie Monarch, giving many of them the chance to showcase their work off-island for the first time. It was the largest showing of Molokaʻi business at the famed hula festival.
"People were looking for the Molokaʻi people and they wanted to support and they were just so happy to meet Molokaʻi families and friends. One of the things I asked the small businesses, 'What was the one thing you got asked the most?' And they said, 'You're from Molokaʻi?' And that was the funniest thing because I think people really appreciate seeing our people out there."
Solana Adachi is the owner of Pala'ela'e Collective which sells clothing geared towards mothers and keiki. She nearly sold out of the inventory she took to Merrie Monarch and her Mana Mama shirt was especially popular.
"When I went to Merrie Monarch, everyone was like, 'I need that shirt, I need that shirt' so it definitely put me out there as a business and just sharing my story with others and just making people aware of what my brand is about," Adachi said.
With the pilot Pūlauhala cohort still underway, Davis said she is already planning a second round for next year.
For more information about Ho'aka Mana's programs, click here.