43-Story Mixed-Use Ala Moana Building Proposal Back In Committee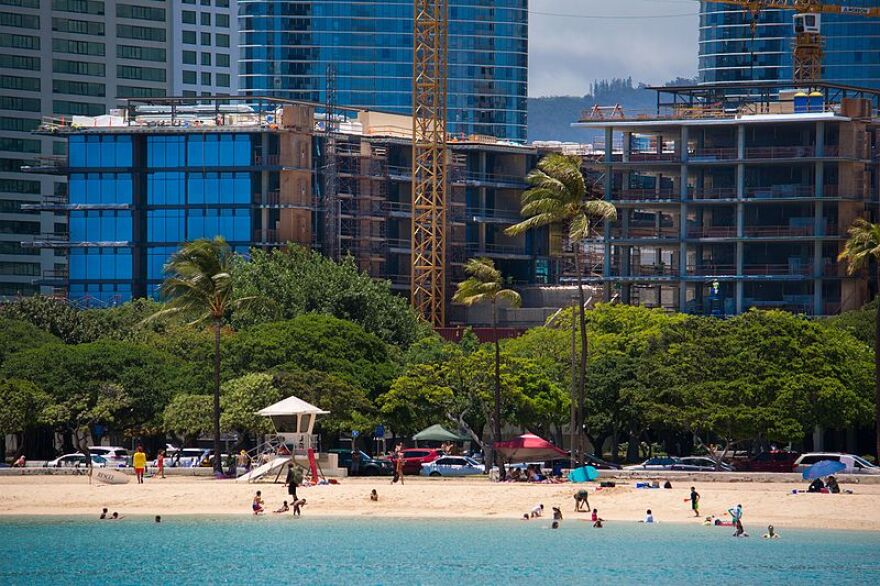 A Honolulu City Council resolution to approve a condo-hotel building has been sent back to the Committee on Zoning and Planning for more consideration.
The proposal, Resolution 20-174, will approve an area in Ala Moana for the development of a mixed-use residential and commercial building with affordable housing.
Many of the supporting testimonies came from construction-related companies. They stated that approving the resolution will bring jobs to Hawai?i and boost the local economy.
Opposing testimonies argued the project would disrupt the already existing neighborhood and would take too long to complete.
The proposed development includes a 43-story tower with 315 hotel units and 84 affordable housing units.