One Dead, Another In Custody After HPD Shooting In Kapolei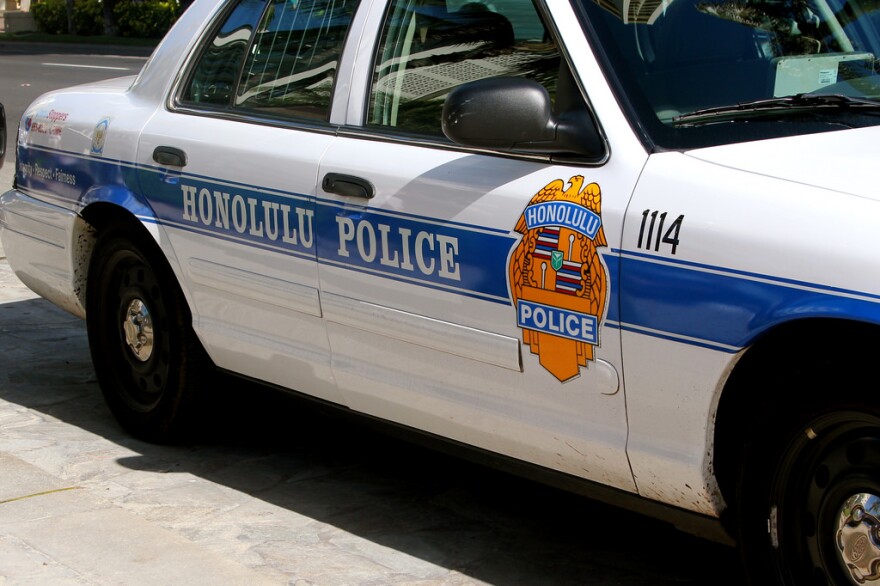 A confrontation with police early Tuesday night left one man dead and another in custody.
Honolulu police say the two men were spotted in a stolen vehicle at a gas station in Kapolei.
When plainclothes officers approached and identified themselves, the passenger tried to flee on foot and was apprehended.
The driver attempted to escape using the stolen vehicle, striking a police vehicle and grazing an HPD officer in the process.
HPD Chief Susan Ballard reported 5 officers opened fire, killing the suspect. He was found with a handgun in his waistband.
The two men had 23 prior convictions between them, including 10 felonies.
Police withheld the identity of the man who was killed, pending an autopsy - but identified the man in custody as 24-year old Melvin Spillner.
Chief Ballard said the men are possible suspects in the recent spate of violent crimes around Oahu, but the case is still under investigation.
Police are looking for a female who was seen at the gas station in a black Honda when the shooting occurred. They described her as a person of interest.
CORRECTION: A previous version of this story reported the shooting happened Tuesday morming. It occurred Tuesday night.