News and voices from Hawai'i Island, Maui, Lana'i, Moloka'i and Kaua'i.
Hawai'i County Vacation Rentals Draw Hundreds of Neighbor Complaints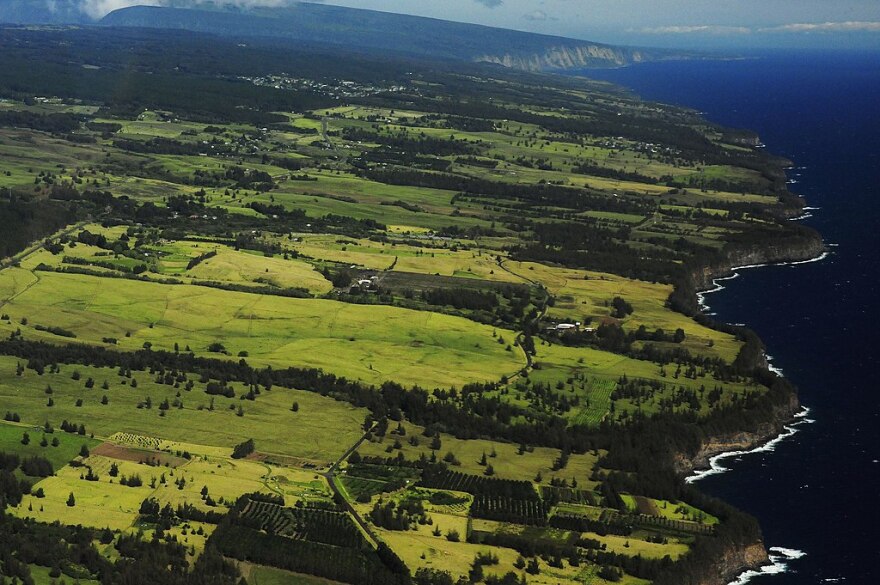 Hundreds of owners on the Big Island are seeking exemptions to operate short-term vacation rentals legally in residential neighborhoods but their neighbors have flooded officials with letters of objections.
Hawai?i County Planning Director Michael Yee and his department have spent endless hours in recent months fielding more than a thousand complaints from Big Island residents. All but a few are unhappy with vacation rentals in their communities.
"I?ve read maybe three positive ones," Yee told HPR. "The bulk, hundreds and hundreds are very much opposed to vacation rentals in their neighborhoods. And I think this is an important point. You know, people were able to start vacation rentals and not have to ask their neighbors. Is this a good thing for the neighborhood?"
Hawai?i County began prohibiting unhosted short-term rentals from residential and agricultural communities back in April. The vacation rentals are now limited to resort and commercial zones. But regulators allowed rental owners to seek exemptions by applying for a non-conforming use certificate or NCU.
The NCU application process created a layer of transparency mandating operators notify neighbors of their operation. Upon notification, neighbors took the opportunity to weigh in. But Yee says the testimonials alone are not necessarily grounds for denial.
"People might not like it, but its not a reason for me to deny. I think the important point is the bill provided for a good neighbor policy," says Yee, "To be a good neighbor non-conforming use will have to come in for an annual renewal. So if there?s a case of a vacation rental operating poorly, there may be a reason not to re-issue a non-conforming use certificate."
Hawai?i County was the last county in the state to approve legislation regulating short-term vacation rentals. North Kona councilwoman Karen Eoff co-sponsored the law.
"We took a very what we believe to be fair and middle-of-the-road approach. And by that I mean we allowed for the grandfathering in of previously existing short-term vacation rentals," says Eoff, "The occupancy in these short-term vacation rentals has been a growing opportunity so we did want to balance that opportunity but yet preserve our residential neighborhoods."
The county aimed to balance the competing uses of it?s housing inventory, said Puna councilwoman Ashley Kierkwicz.
"We want to make sure that we are supporting people?s rights to be entrepreneurs, but at the same time protecting housing assets so that our local families do have affordable housing," she said.
Councilwoman Eoff says preserving housing was the most important outcome of the new regulation.
"To make sure that they have the availability of long-term rentals back on the market. I think that is what we?ll see," says Eoff, "And I?m very pleased that we caught it before it became an overwhelming problem like some of the other islands have experienced."
The approach was praised, in part, by companies like online hosting platform Air Bnb. But Adam Thongsavat, the company?s deputy public policy director for Hawai?i, says the county's ban on future short-term rentals in residential areas should be revisited.
"There?s no way for Hawai?i County to replenish those [banned rentals]. Right now, as the bill stands, you can only be a new short-term vacation host if you?re in a commercial or resort area," he said.
Big Island realtor and former Air Bnb host Jordan Sonner says she's received mixed reviews from clients and colleagues. She says some are frustrated with the paperwork and others are upset the new law didn't address rentals on agricultural lands set aside by the state in 1976.
"Those people are incredibly frustrated. They have lost their businesses, whether it?s their investments or second homes or basically income on the property. Their options are now to operate illegally or shutdown," says Sonner, "So its very upsetting for a lot of the people and mostly in West Hawai?i. A lot of the lots in East Hawai?i were pre-76. So we're not seeing as much as those in Hilo and Puna."
Under state law, short-term rentals are not allowed on the Big Island's agriculturally designated lands after June 4, 1976. Yee says this issue needs to be addressed at the state level.
He estimates that as many as 8,000 short-term vacation rentals operate on the island, but he?s only received applications to operate for about half of them.
Yee said the question is how many owners of illegal units aren't applying to operate. "I?m not sure," he said. "My instinct tells me we are going to have a fair amount of folks who are operating illegally."
So far, he estimates his department reviewed about 1,000 applications with as many as 100 being denied. Among the top reasons for denials were rentals on post-1976 agricultural lands, illegal structures on the property, or the rental was not operating prior to April 2019, the date the law went into effect. He estimates eight of the denied cases are being appealed by operators.
Yee said he and his staff will likely spend the holidays reviewing the applications and letters from neighbors, who are closely watching what actions the county will take.
Hawai'i County Short-Term Vacation Rental Regulations Update by HPR News on Scribd