A Year-End Update From The President & General Manager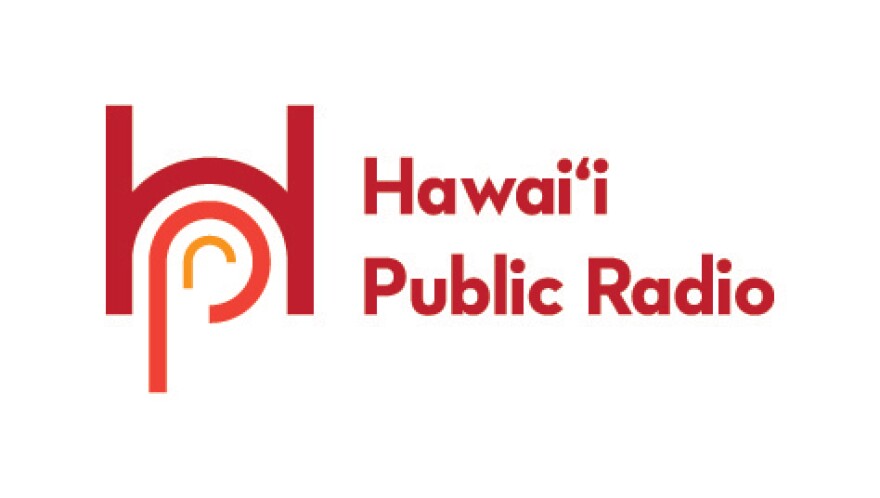 Dear listener,
Thank you for making Hawai'i Public Radio a part of your life. Your support sustains and strengthens this enterprise as a vital source for balanced news, civil conversation, cultural programming and good music. I'm proud to share highlights from HPR's fiscal year, which successfully concluded on June 30th.
SERVING LISTENERS OVER THE AIR & THROUGH DIGITAL PLATFORMS. Thousands of listeners rely on HPR's over-the-air service, regularly tuning in to HPR-1 for news and information or HPR-2, your home for classical music -- over 192,300 each week (source: Nielsen, Spring 2019). In addition, more than 19,000 stream HPR via the HPR mobile app and our website.
This is all made possible by 15 separate installations that make up the broadcast infrastructure. Plans for the coming year include new facilities which will boost signal coverage for West Maui and for HPR-2 in East Honolulu, as well as adding signals in South Point on Hawai'i Island.
ROBUST NEWS CONTENT, THOUGHTFUL CONVERSATION & GREAT ESCAPES. A well-informed populace is less divided and makes better choices for itself. With HPR you have access to reliable, quality national news and analysis – Morning Edition, All Things Considered, The World and more – plus local interviews, news features and a daily, hour-long examination of issues and life in these islands on The Conversation. And after you've caught up with the news of the day, your favorites await – from Fresh Air to Wait Wait…Don't Tell Me!; from This American Life to Kanikapila Sunday to classical music and more with HPR's knowledgeable and personable local hosts.
Your ongoing financial commitment provides the resources to strengthen and improve our content by investing more deeply in local journalism.
YOU'RE IN GOOD COMPANY. We're fortunate to count 14,478 individuals and families as active station members, of which 52% contribute as monthly Sustainers – a new station record! Thank you!
The fiscal year recently concluded with strong results; the overall revenue goal of $5.81 million was met and surpassed, and expenses were less than budgeted. The station was awarded its seventh consecutive 4-star rating (the highest available) from Charity Navigator for financial health, accountability and transparency.
Here are some other notable things made possible by the generosity of community members like you.
Local reporting – stronger than ever
HPR's newsroom is the largest radio newsroom in the state of Hawai'i. Our news team continues to grow, and this year we welcomed Sandee Oshiro as News Editor - a new position for the team that will continue to improve the quality and breadth of our news reporting.
HPR had two reporters covering the TMT-related developments on Mauna Kea and at the state Capitol, backed by a supporting team at the station.
The Conversation continues to engage listeners around the state on topics that matter most to our listeners, including interviews with all four county mayors on topics ranging from homelessness to natural disasters to water rights to cost of living. Governor David Ige also joined us live in our K?heka street studios to talk about his priorities for Hawaii during his final term in office.
Music programming – sharing in the love of song
Bridging the Gap welcomed two new hosts to join alongside dj mr.nick – Harrison Patiño and Paige Okamura bring new perspectives to this popular eclectic music show.
HPR-2, your home for classical music, once again broadcast select performances from Hawai'i Symphony Orchestra's season, as well as the Hawai'i Youth Symphony spring concert.
The Atherton concert series continues to delight audiences with intimate performances, including two sold out shows with local favorites the Hawaiian Style Band.
Community events – connecting with you where you are
For the first time, HPR mounted a Neighbor Island tour of a live performance event that began as a station-produced program, Aloha Shorts. An updated version of "The Best of Aloha Shorts - Live!" was presented in Hilo, on Maui, and on Kaua'i.
Our partnerhip with Zócalo/Daniel K. Inouye Institute continues to flourish, with co-hosted "Talk Story" events examining topics like tourism, pidgin, and climate change. The next event is October 17, 2019.
Bridging the Gap recorded a series of shows live from the Hawai'i State Library, highlighting music from the library's collection.
We invited listeners on O'ahu, Hawai'i Island, Kaua'i, and Maui to screenings of "Moananui?kea," the documentary chronicling H?k?le'a's landmark worldwide voyage, and offered an opportunity to engage with the filmmaker and H?k?le'a crew members.
Strengthening infrastructure – to ensure public radio for all
In February, our transmitters in Haleakal? National Park were affected by extreme winds and temperatures. Our members' support (to the tune of nearly $10,000) kept our generator fueled (with more than 1200 gallons of diesel) and helped pay for labor and additional maintenance costs.
A larger back-up generator was installed at the Tantalus site in the fall of 2018. This will reduce disruption of service during electrical blackouts and provide an alternate source of power, even for lengthy outages.
Going above and beyond – achievements and recognition
In April, Hawaii Community Foundation awarded HPR with a $200,000 grant in a two-year partnership. The grant will allow HPR to hire an additional general assignment reporter, extend its coverage of community, economy, and education topics, and engage communities around these locally relevant topics.
In August, the station received its seventh consecutive top award from Charity Navigator. The charity evaluator also placed HPR in its top ten public radio stations -- HPR's rating puts it at the top of the list.
HPR's Ryan Finnerty won first place for best feature story in the Radio II division in the 2019 Associated Press Television and Radio Association honors.
All of this is possible thanks to you and your participation. We'll stay in touch with further updates on our progress.
Sincerely,
José A. Fajardo
President & General Manager