Classical Pacific December 7, 2017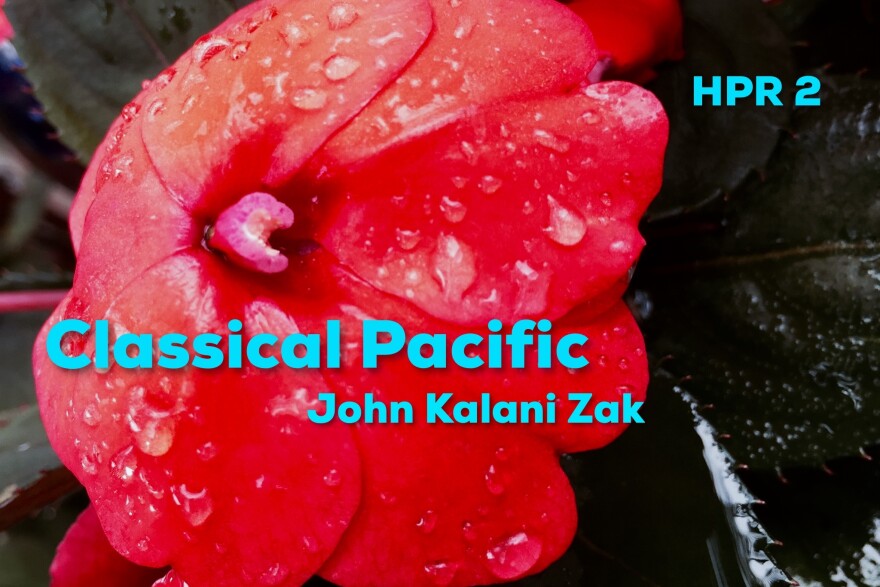 Welcome to Classical Pacific for December 7, 2017. I'm your host. John Zak.
In today's broadcast, we'll celebrate the inner child in all of us with a performance of "Carnival of the Animals" by Camille Saint-Saëns.....see if you can guess which animals are represented in each piece of music.
We'll also hear music of Stravinsky, Danzi, Beethoven, Haydn, as well as a beautiful selection from Lux Aeterna by Morten Lauridsen.
You may be hearing some on-air promos regarding HPR's search for a program host for HPR 2 and here's why: After a great deal of consideration, I have decided to step down from my duties as host of Classical to pursue some exciting opportunities in production and in voice-over work . These new projects will likely take me to the Mainland and overseas for periods of time. But, Hawaii is home and I am delighted to announce that I will also be continuing my happy relationship with HPR in the coming year, with involvement in special projects, which I think you'll enjoy. HPR has become a deep and meaningful part of my life and I am very proud of the work that is done here every day.
I will be on-air with Classical Pacific until mid December, and then, right after Christmas, meetings and planning sessions begin for the new projects. So, I happily say to my fellow HPR aficionados, "Aloha. A hui hou!"