Talk Shows:Listen again to your favorite talk programs on HPR-2!Local News:News features and series from HPR's award winning news departmentHPR-2 Program Schedule:find out when all your favorite programs are on the air on HPR-2! Or you can find out more from the HPR-2 detailed program listings.
Living Paycheck to Paycheck? Half of Hawaii Does Too.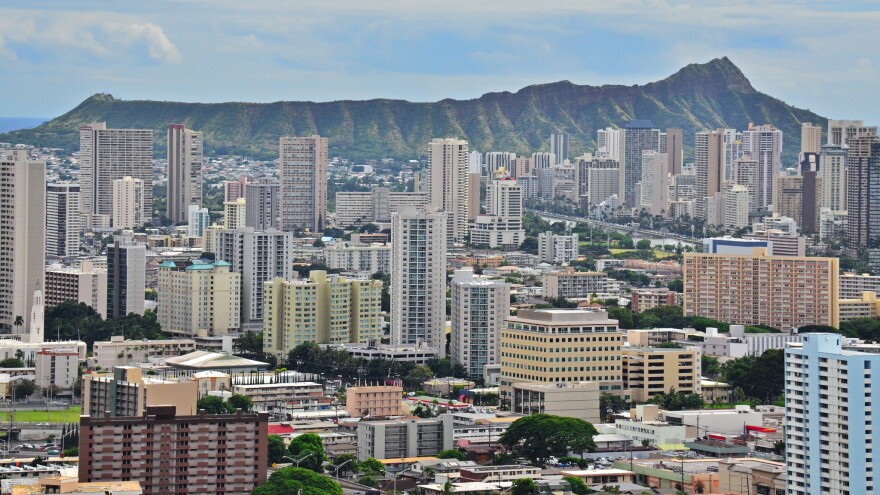 If you're a Hawai'i resident, this may come as no surprise: Hawai'i is an expensive place to live. A new study highlights that reality and exactly how many of Hawai'i's working families are living paycheck to paycheck. HPR's Molly Solomon explains.
The study comes from the nonprofit law firm Hawai'i Appleseed Center for Law and Economic Justice. After polling more than 500 people by phone, what they found was "about half of Hawai'i's families are struggling financially," said Gavin Thornton, co-executive director of Hawai'i Appleseed Center for Law and Economic Justice. "They are living paycheck to paycheck."
Thornton says even as Hawai'i recovers from the recession, many residents are still struggling. "These are relatively good times. Hawai'i has a very low unemployment rate right now," Thornton said. "Most of these people that we surveyed have steady jobs, and yet they're finding it difficult to make ends meet."
The QMark Research poll shows a quarter of respondents list paying their rent or mortgage as a top concern. While one in five worry about paying their monthly utility bills. 95% believe Hawai'i's high cost of housing is to blame. Thornton says another significant issue is taxes. "Hawai'i is one of the worst states in the nation in terms of taxing people in poverty. We have a tax system where our lowest income earners are paying taxes at nearly twice the rate of our most well to do citizens," said Thornton. "So the people that can afford it the least are paying the most."
Thornton says with so many people living on the edge, an unexpected expense could be catastrophic. But he also notes the findings aren't entirely surprising. "I think we all have a sense of that. The cost of living is so high here, and the wages are so low," he said. "There are so many financial pressures exerted on everyone here." Or, according to this study, on at least half of us.