The Conversation: Wednesday, October 24th, 2018
Tax Report; Utility Solar Projects; Environmental Art; Ikebana
Hawaii Tax System Places Greater Burden on Low Income Residents
Low-income residents in Hawaii are paying a higher share of their income in taxes than higher level earners. That is the conclusion of a recent report from the Institute on Taxation and Economic Policy titled Who Pays? 
rf_bg102418.mp3
Beth Giesting
Intro Music: Tej by The So Ons
Outro Music: Funky Greens by Patrick Bradley
HECO Taking Bids on Utility Scale Solar Projects
Before the end of the year expect to hear more about a list of large utility scale solar farms proposed for across the state. Hawaiian Electric says it is close to signing agreements for seven projects that would double its renewable energy production.
Cruz_PeterRosseg102418.mp3
Peter Rosegg
Intro Music: Ghost by Katy Perry
Outro Music: Disappear by Letter To Cleo
Civil Beat Reality Check: Maui Voting
General Election Day is just around the corner. 13 days to be exact. Today on the Reality Check segment with Honolulu Civil Beat, reporter Stewart Yerton has a story about a ballot question before Maui voters.
RC_102418.mp3
Stewart Yerton
Outro Music: Stupid Girl by Garbage
Flower Art
HPR's Noe Tanigawa joins us this morning with a closer look at the Asian art form ikebana.
Cruz_NoeT102418.mp3
Noe Tanigawa
Outro Music: Flowers by Kiyoshi Yoshida, Bonten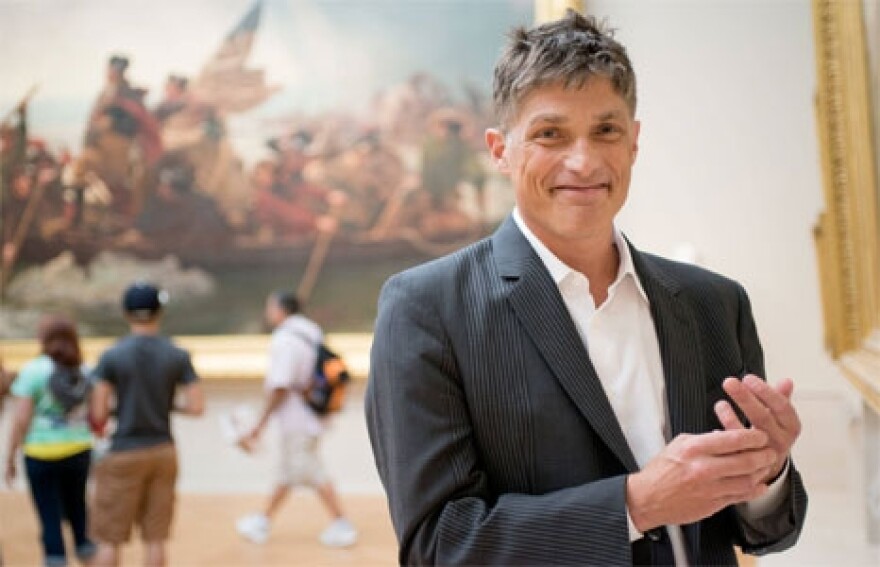 Environmental Art of Alexis Rockman
Did you catch the Ang Lee Film Life of Pi? The New York artist credited with the fantastical "tiger vision" scene is here in the islands this week.
Alexis Rockman spoke with Catherine Cruz about the thrill of working on the movie and how nature influenced his art and view of the world. His style has been described as a little sci-fi mixed with realism .
If an artist's senses are acute. Rockman feels the pain of of what man is doing to nature.
Cruz_AlexisRockman102418.mp3
Alexis Rockman
Intro Music: Walking On Air by New Dakotas
Outro Music: Love the Way You Lie Be My Escape by Anchorage