The Conversation: Monday, July 24th, 2017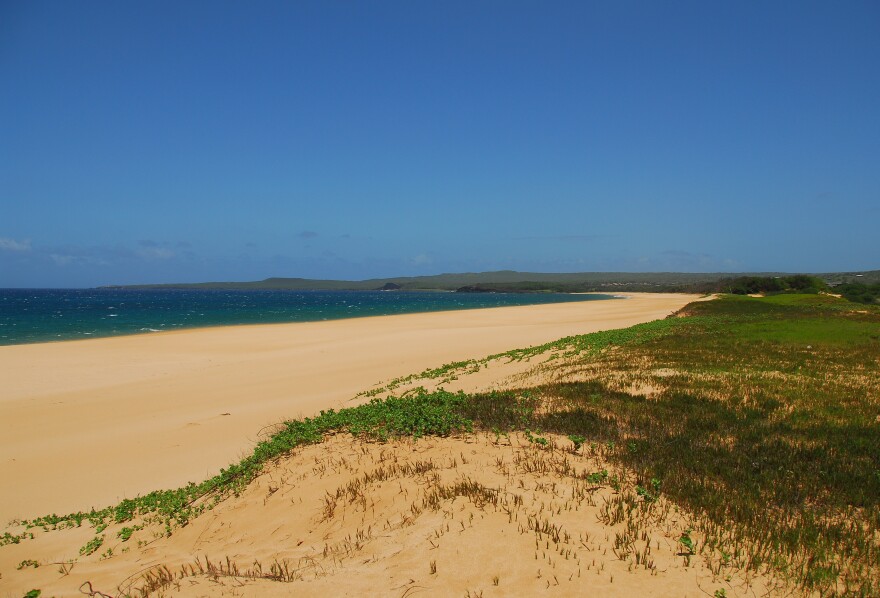 Regulating Sand Mining; Laying Foundations for a Career in Law; SEEQS Moves in with Kaimuki High
Regulating Sand Mining on Maui: Elle Cochran
BA_EC072417.mp3
Elle Cochran
Opponents of sand mining on Maui hope the County Council will soon take decisive steps to stop the disruption of inland sand.
Intro Music: Here Now by Sean Bones
Outro Music: Swingin' by Tom Petty and The Heartbreakers
SEEQS Charter School Moving to Kaimuki High Campus: Buffy Kushman-Patz
BA_BCP072417.mp3
Buffy Cushman-Patz
A few months ago, the end of the school year looked like it might be the end of the School for Examining Essential Questions of Sustainability.
Intro Music: Montrose Ave. by Y.V.E. 48
Outro Music: Living In The Country by Leo Kottke and Mike Gordon
Civil Beat Reality Check
RC_072417.mp3
Nathan Eagle
Feral cats in urban, beach and forest areas can mean danger for birds and seals, but with no agreement on what to do about the cats, the groups are frustrated by the political inaction.
Outro Music: Song and Dance Man by Jason Collett
Richardson Lays Foundations for Careers in Law: Liam Skilling
BA_LS072417.mp3
Liam Skilling
Over the past two summers, the William S. Richardson School of Law has offered an intensive week for selected high school students to study law and justice.
Intro Music: Fairlane by The Dirty Guv'nahs
Outro Music: Lying Has To Stop - Sing Version by Soft Hair