HPR Announces New Board Members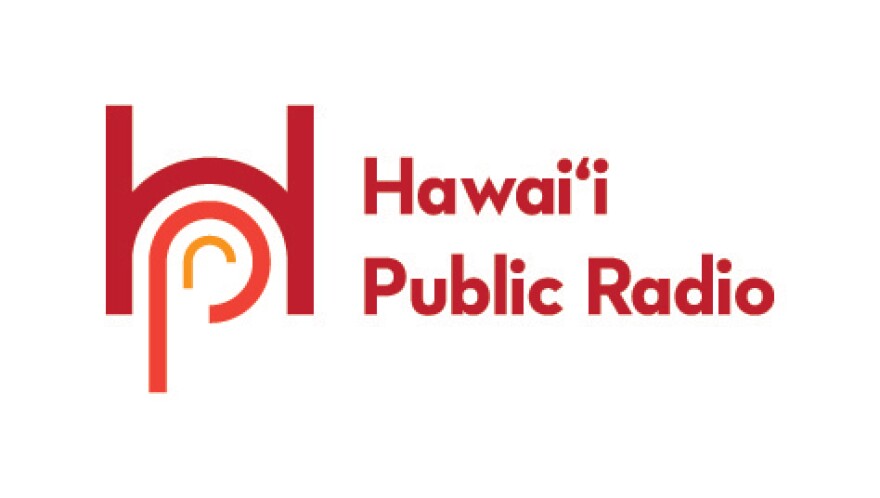 Hawai?i Public Radio announces the election of four new members to its 19-person, volunteer Board of Directors. Joining the Board are David K. DeLuca, Teri Freitas Gorman (Maui), Bryan Kapeckas, and Chuck Mitsui.
HPR President and General Manager José A. Fajardo said, "in pursuing our mission to educate, inform, connect, and entertain our communities in Hawai'i and beyond, much of our success has been thanks to the guidance and expertise of our Board of Directors. In this spirit, we welcome our new Directors, who will be invaluable resources for us now and in the future."
Incoming HPR Board officers elected include: Barbara A. Hastings, chair; Francis Oda, vice chair; Dawn Suyenaga, secretary; and Linda Lee K. (Cissy) Farm, treasurer.
"It's terrific to be the first from a Neighbor Island to be elected chair of the Hawai?i Public Radio board," said Barbara A. Hastings, chair. "That is significant because it further proves HPR's dedication to statewide service in programming, particularly through our excellent news operation." Ms. Hastings resides in Hilo, Hawai?i Island.
Additionally, the Board elected Cat Gelman to the newly created role of Vice President, Corporate Relations. Cat has served as the Director of Corporate Relations at HPR for more than ten years.

The full list of HPR?s Board of Directors may be found at hawaiipublicradio.org/hpr-board-directors.
About HPR?s new Board members
David DeLuca is the Director of Publishing and CEO of Bess Press Inc., a Honolulu-based publishing company developing academic and popular interest books and media. DeLuca started a sister company to Bess Press, called Pass-the-Projects, that is focused on media development and managing collaborative projects with community organizations and businesses. These projects support a product or service by telling a story through immersive design on as apps, installations, and more. DeLuca is also the owner of da Shop: books + curiosities, a local independent bookstore and events space. DeLuca's career began in film production in Thailand and Italy, producing educational documentaries focused on environmental awareness and natural disasters. DeLuca is the acting Chairman for the annual Hawai'i Book and Music Festival and previously served as President to the Hawaii Book Publishers Association, both of which are 501(c)3 nonprofits.
Teri Freitas Gorman has nearly three decades of executive experience in communications, community engagement, marketing, and event production. She has held senior leadership positions in nonprofit corporations, small businesses, quasi-governmental entities, and a publicly traded corporation. She launched her executive career in 1990 as the first Director of Marketing for the Maui Arts & Cultural Center. She later served in similar roles for New Zealand's largest arts and entertainment center, the Aotea Centre in Auckland, and the Broward Center for the Performing Arts in Fort Lauderdale, Florida. A Maui girl from Wailuku, Gorman returned to Maui in 2005 when Maui Land & Pineapple Company, Inc. selected her as Vice President, Corporate Communications. She later established her own boutique public relations company and became a partner in E Ola Pono, LLC—a Hawaiian cultural consulting firm. In 2016, she joined the leadership team of Maui Grown Therapies, Hawai'i's first licensed medical cannabis dispensary, as Director of Community Relations & Patient Affairs. She is also the current chair-elect for the Hawaii Educational Association for Therapeutic Healthcare (HEALTH), the trade association for the state's legal cannabis industry. Gorman currently serves as president of the Maui Native Hawaiian Chamber of Commerce. Each fall for the past 14 years, she has taught the communications module for the First Nations Futures Fellowship program at Stanford University. She earned her BA degree in Film & Television from the University of California at Los Angeles.
Bryan Kapeckas is currently the Managing Director of Loyalty and Travel Products at Hawaiian Airlines. He has previously held positions at JetBlue Airways, US Airways and Georgetown University. Kapeckas brings broad commercial experience and has been a public radio listener since childhood. He has served on the foundation board of Lanakila Pacific since 2017. Originally from Dracut, MA, he has also lived in Washington, DC and New York, NY and has lived in Honolulu since 2013. He is passionate about the customer experience and corporate social responsibility.
Chuck Mitsui is the owner of 808 Skate, Hawai'i's first skateboard shop, and community activist who founded the Association of Skateboarders in Hawaii in 1996. He graduated from Hawai'i Pacific University with a degree in Marine Science in 1996 and was technically part of the last graduating class of Hawaii Loa College, which was taken over by HPU. Since graduating Mitsui has worked with the City & County of Honolulu to design and build several skateparks on Oahu, including ones in Keolu Hills, Kailua, Kahuku, K?ne'ohe, Makiki, and the Kaneohe Marine Corps Air Station. In addition to his work in skateboarding, he has also directed and produced several film projects including "One Kine Day," which won the audience award at the 2010 Hawaii International Film Festival. Mitsui currently sits on the board of two Mitsui foundations headquartered in Cincinnati, Ohio: the Meshewa Farm Foundation, where he has served for the past 11 years, and the Turner Farm Foundation, where he has served for the past six years. In addition, Mitsui is involved in the development of a heart center at Kapi'olani Medical Center. He has been a Founder's Circle member of HPR for the last four years.