Classical Pacific, January 23, 2020: Grammy Nominees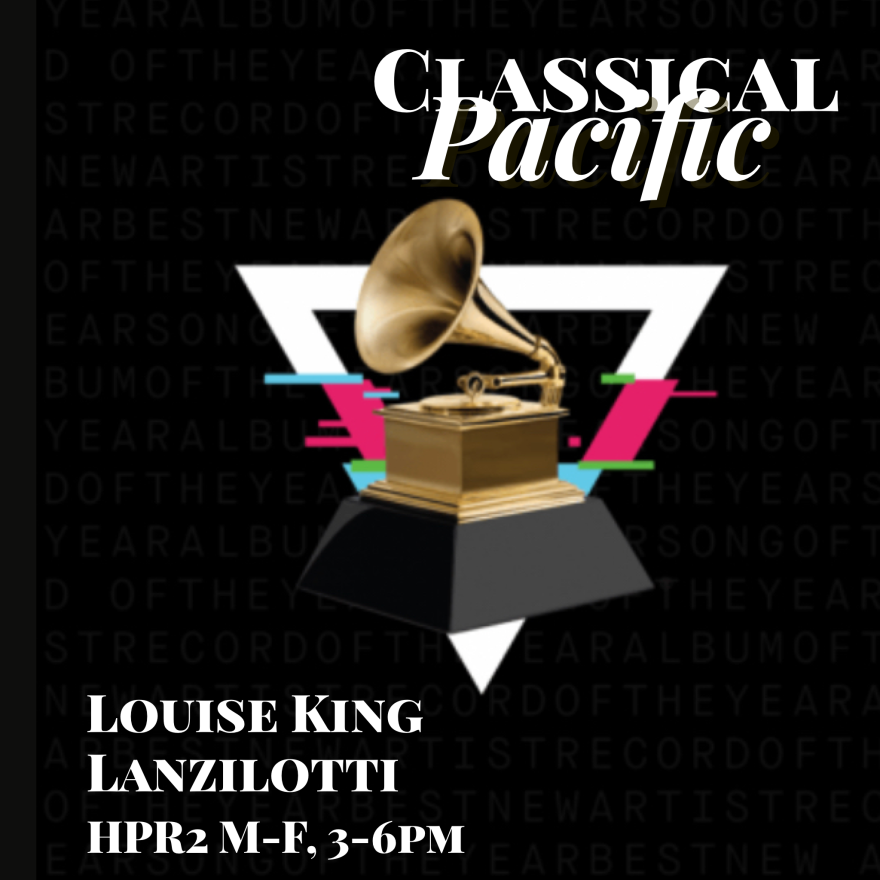 Today I'll be playing music from Grammy-nominated Classical CDs. I will also interview Ian Capps about the Early Music Hawai'i comcert coming up this weekend on O'ahu and Hawai'i islands.
Classical Pacific presents classical music from pre-Renaissance to the current day, locally curated by Louise King Lanzilotti from a Pacific perspective. The program is live weekdays from 3-6pm Hawaiian Standard time, streaming live on hawaiipublicradio.org and on the HPR mobile app.
Questions? Comments? Email me: llanzilotti@hawaiipublicradio.org
Listen on the radio or join listeners around the world who stream HPR2 in one of two ways:
1. Go to hawaiipublicradio.org. Click on Programs, then HPR-2 Schedule, then find today's Classical Pacific link at 3pm. Information on each album will be displayed as the music plays, often with the cover of the album showing, too. Or -
2. Go to the HPR App on your smart phone (you can download it for free, if you don't already have it). Choose HPR2. As the program plays, you'll see the information on each album, just as you do on the website.
Playlist: