Helping Hand - Wild Aloha Foundation's Pangolin Party
helping_hand_-_february_8__2019_complete_interview_with_wild_aloha_foundation_about_their_pangolin_party.mp3
Helping Hand - February 8, 2019 complete interview with Wild Aloha Foundation Pancakes for Pangolins Event
This week on Helping Hand it's all about the Pangolin, the world's most trafficked mammal you've never heard of, desperate for awareness and support as Chinese consumers drive them toward extinction. HPR All Things Considered Host Dave Lawrence speaks with Wild Aloha Foundation President and Co-Founder Maile Miller about their keiki-focused, breakfast-themed Pangolin Party featuring Pancakes for Pangolins. It's on World Pangolin Day, Saturday February 16th. It's 10 a.m. to 1 p.m. at the education center at Kualoa Ranch north of Honolulu, and one of many fund and awareness raising events that day around the world.
Wild Aloha Foundation will host a fund and awareness raising event designed to get children passionate about this reclusive and seriously imperiled animal. Happening on World Pangolin Day, their Pancakes for Pangolins Party will have, in addition to a breakfast spread including pancakes and other breakfast foods, pangolin-themed games and crafts to make kids aware of this vulnerable animal few outside of Africa and Asia have even seen, and to educate them about this extinction crisis generated exclusively from Asia. A notoriously difficult animal to keep in captivity, there won't be any pangolins at the event, but there will be videos and photos of them, a petting zoo, and for adults, drink tickets.
All the funds go to Global Conservation Force, who will allot half of what's raised to one of the leader's in pangolin conservation, Save Vietnam's Wildlife, who themselves will be a guest soon on Helping Hand.
World Pangolin Day is a day conservationists have designated to raise the profile of, and support for, the pangolin, the world's most trafficked mammal, and among its most vulnerable living creature. The animals are being wiped out due to mix of economics, greed and long held myths. Most pangolins are roughly the size of a large house cat, and look something like an armadillo and pineapple hybrid, covered in strong scales, made of keratin, which are, like their meat, making Asian transnational crime syndicates a lot of money due to demand almost entirely based around China, Vietnam, and nationals from those two countries. While their meat is eaten by some in Africa who consume what's known as 'bush meat', due to their enormous existing populations and quickly mushrooming middle classes, their primary threat are consumers in China and Vietnam, as well as consumers in a few other Asia Pacific countries. There is no evidence of any medicinal benefit from consuming any products generated from pangolins.
Pangolins are often sold live, and kept in horrific conditions. They are seized while rolled up in a ball, then put in a mesh net where they remain until sold to the next step in the trafficking sequence, unless rescued by people like Save Vietnam's Wildlife, who post inspiring videos of their volunteers and staff painstakingly removing them from these nets.
If not rescued, they become dehydrated, malnourished, often violently force fed entirely inappropriate food to fatten them in an attempt to make more money as they are sold by weight. In the mesh net bags for prolonged periods, they become covered in their own feces, urine and obtain many cuts from the mesh net bags, often infecting them and creating even more severe discomfort and health problems. Pangolins are shy, extremely peaceful creatures, and conservationists say many die from the stress of this treatment alone. Upon arrival at their terminal destination, they are often cooked alive, or presented to a consumer at a restaurant, where their throat is slit at the table in front of the person buying it for a meal. It is a barbaric, primitive, violent, cruel trade.
The purchase of pangolins and pangolin parts by consumers in the Asia Pacific has led to the killing of at least one million in the last decade and is by far the driver of the current extinction crisis, with shipments of up to nine tons at a time making their way from Africa into Asia. All eight species are now under the highest level of international protection, which has done nothing to stop a massive increase in seizures of pangolin scales, body parts and live animals, leading conservationists to sound the alarm about impending extinction if significant effort is not made to end the killing. The pangolins closest to these consumers in the Asia Pacific are critically endangered, almost wiped out by unsustainable consumption. However, now the African species of pangolins are facing unprecedented poaching that has put all pangolins in an extinction crisis.
When frightened, the timid pangolins curl up in a ball, which offers protection from all natural predators. Only humans are threatening them with extinction. Pangolins are toothless, with long tongues and a diet based on ants, termites and similar insects. They are completely defenseless against poachers, who simply pick them up when they curl into a ball.
Helping Hand is a weekly feature airing statewide on HPR1 stations each Friday as part of our afternoon drive broadcast of All Things Considered, and then appearing online at here, where all of our Helping Hand segments and resources are archived online. Every week, Helping Hand puts the spotlight on an organization, topic or event that offers assistance to people with disabilities and people and animals among the most vulnerable.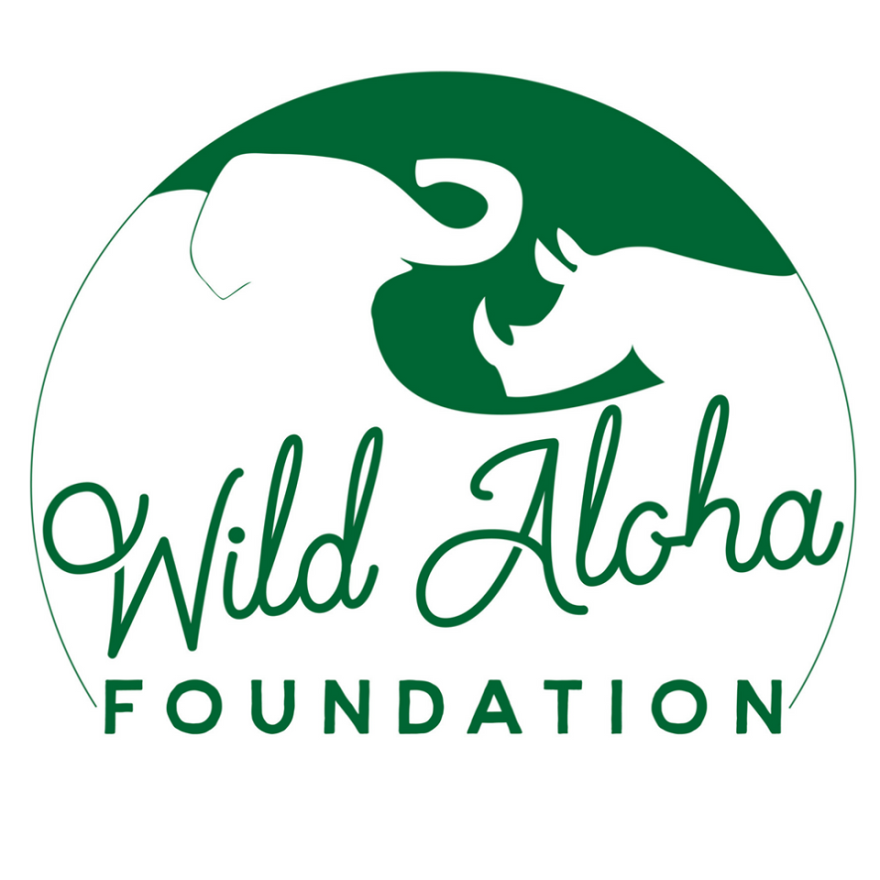 Contact Wild Aloha Foundation:
Website: wildalohafoundation.org and ticket link for Pangolin Party tickets.
Email: info@wildalohafoundation.org
Also find them on Facebook and Twitter.
Find all the previous Helping Hand segments.