Asia Minute: Southeast Asia's Coronavirus Surge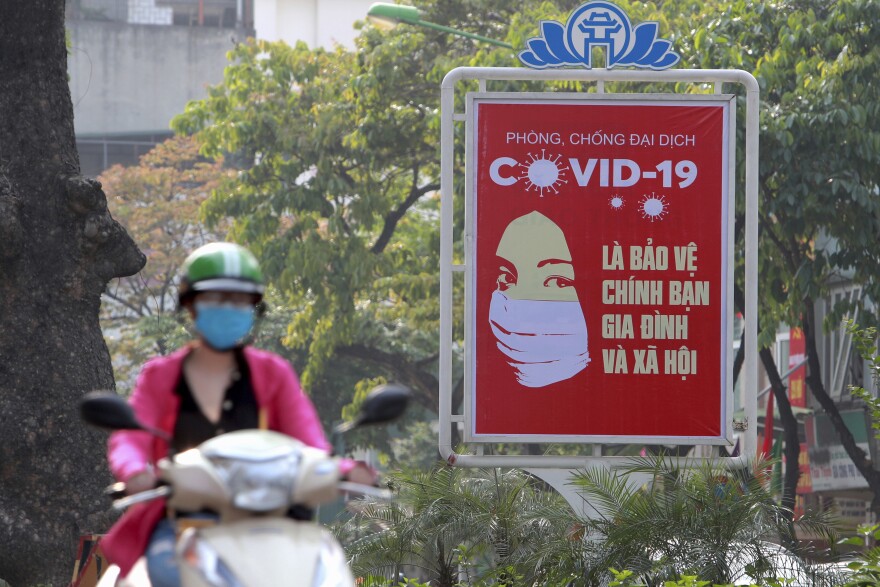 Hawaii health officials are working to increase the number of residents who are vaccinated. But in some parts of Southeast Asia, the focus is still on reducing the number of coronavirus infections.
New COVID-19 infections are spiking in several countries in Southeast Asia.
The numbers remain relatively low compared to the experiences of places like the United States, India and Brazil but at least three countries in the area have set new records this week: Malaysia, Vietnam and Thailand.
Malaysia set a record for daily new infections on Wednesday—nearly 7,500.
The Straits Times reports that on a per capita basis, Malaysia's rate of daily confirmed cases has already surpassed India's.
The country's General Director of Health warned that worse numbers may be ahead and urged people to stay home.
Vietnam is expanding lockdown measures in the northern part of the country, including a curfew.
The capital city of Hanoi closed restaurants this week and banned exercise in public parks, shutting down a traditional and popular form of outdoor recreation.
Thailand set a grim record this week with 41 people dying from COVID-19 in a 24-hour period.
About 90% of the country's COVID deaths have taken place since April.
The situation is complicated for some of the region's poorest countries which face capacity pressures in their hospitals.
Public health officials point to those continuing concerns in Cambodia, Laos and Myanmar.