Asia Minute: Thailand's Royal Mourning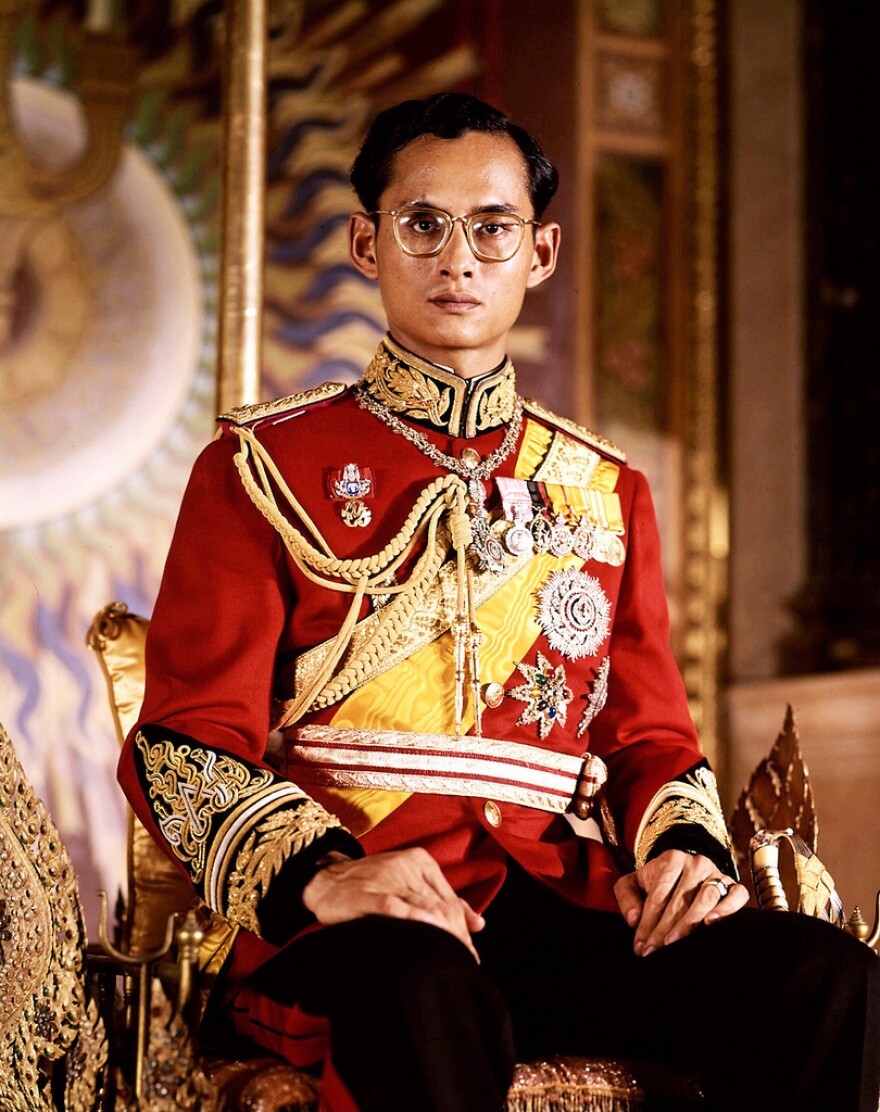 This is a national day of mourning in Thailand. It is part of a stretch of five days of ceremonies marking the funeral of Thailand's king—who died a year ago. HPR's Bill Dorman has more in today's Asia Minute.
The body of Thailand's late king was cremated overnight in Bangkok in a ceremony combining Buddhist and Hindu customs – along with Thai royal tradition.
Media reports from the Thai capital say as many as a quarter of a million people have come from around the country to gather for several days of events.
Leaders and representatives of more than 40 countries are paying their respects. Defense Secretary James Mathis is leading the U.S. delegation.
King Bhumibol Adulyadej died a year ago, at the age of 88.
Preparations for his funeral began shortly after his death—including the construction of an elaborate royal cremation complex near the palace.
The King spent more than 70 years on the throne, starting shortly after the end of World War Two.
His reign extended through 30 prime ministers and 9 military coups.
His was always a constitutional monarchy, the royal family gave up its absolute power in the 1930's.
But this king retained a powerful symbolism, and often served as a uniting figure.
Many political observers have openly but carefully questioned whether his son and successor will carry the same degree of respect.
Their speculation is cautiously worded, insulting the king is still a crime in Thailand, punishable by a lengthy prison term.