The Conversation: Monday December 26th, 2016
The Conversation Staff Favorites from 2016
Digital Media's Effect on the Election: Joshua Benton 
BO_JB122616.mp3
Joshua Benton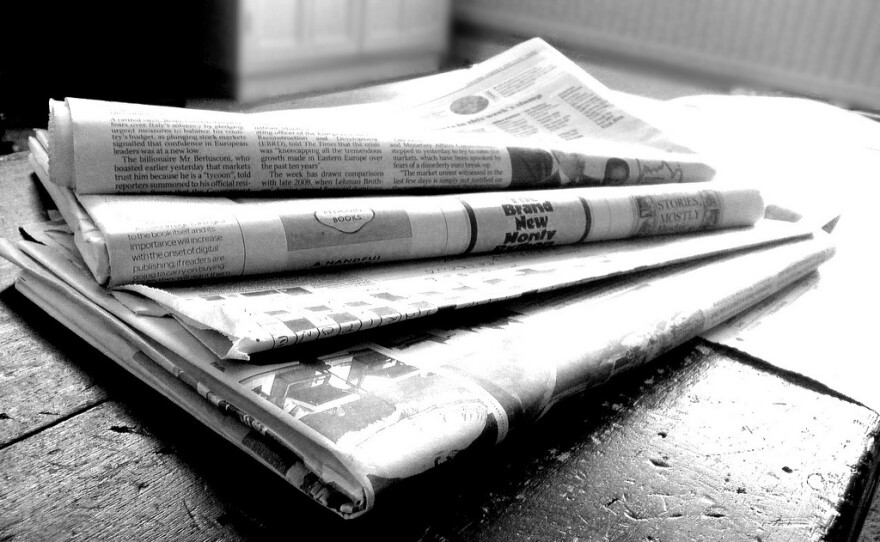 In recent years, traditional journalism has been largely overtaken by digital media, and the number of journalists employed by newsrooms has dramatically fallen. That digital migration has allowed journalists to write from anywhere and be read everywhere. as with any sea change, there are advantages and drawbacks. In November, Beth-Ann talked with Joshua Benton, Director of the Nieman Journalism Lab at Harvard University, about the new face of journalism today.
Intro Music: Roll Away the Stone by Leon Russell
Outro Music: Islands by Rodg
Southern Soul: Luther Dickinson & Anders Osborne
BO_LDAO122616.mp3
Luther Dickinson and Anders Osborne
America hasn't always appreciated its roots music… but there's a new appreciation these days of music that grew right out of the earth: the so-called Americana movement. Luther Dickinson and Anders Osborne, two younger artists who have spent their lives at the junction of country music and the blues, are giving the people's music new life. We spoke to them in June.
Intro Music: Shining (Spacedust) by Luther Dickinson and Anders Osbourne
Outro Music: Dyin Days by Luther Dickinson and Anders Osborne
The Future of Conservation: Sylvia Earle
BO_SE122616.mp3
Sylvia Earle
Doctor Sylvia Earle is a key player in the movement that has brought ocean conservation to where it is today. She is the author of more than 200 publications and has led more than 100 expeditions with over 7,000 hours underwater. Beth-Ann talked with her in September to ask here where the marine conservation effort today is headed.
Intro Music: Circadian Rhythms (Dusk) by Stop Light Observatory
Outro Music: Swim by Madonna
Local Lightsaber Academy Teaches the Jedi Arts: Keith Mylett 
BO_KM122616.mp3
Keith Mylett
One of the most entertaining stories of the past year for us was an October visit from Keith Mylett of the newly established Hawaii Light Saber Academy, who brought his lightsabers and their unique sound effects with him.
Outro Music: Star Wars Medley by Peter Hollens and Lindsey Sterling
Compiling the Stories of the Pacific: Simon Winchester
BO_SW122616.mp3
Simon Winchester
New York Times Best Selling Author Simon Winchester sees the Pacific as a place where cultures clash, a place where there is challenge in the air as East collides with West. For him, as he crafted his new book "Pacific" the challenge was giving shape to an admittedly vast subject. He met it by choosing stories, from atom bomb tests and the Pueblo incident to the voyages of the Hokulea that combine to tell a greater story: one where, by the end, he finds signs of hope. Our conversation back in March began with reflections on how little people remember about the nuclear testing conducted in Pacific islands the 1950's…
Intro Music: Pacific by Goldroom
Outro Music: Pacific Blue by Emily Zeck
Remembering Congressman Mark Takai
BO_MT122616.mp3
Mark Takai
We lost Hawaii Congressman Mark Takai to pancreatic cancer in July of 2016. Beth-Ann spoke to him in February in the wake of a long-range missile test by North Korea that was represented to the world as only a satellite launch, and about the outlook for federal support of housing for veterans.
Outro Music: Wailua Falls by Jeff Peterson and Riley Lee