The Conversation: Tuesday, May 10th, 2016
A New Project to Map Hawai'i's Groundwater; "Albatross And Other Ancestors"; Neal Conan; Kaui Hart Hemmings' Latest Novel
`Ike Wai Project, Securing Hawaii's Water Future: Gwen Jacobs
BA_GJ051016.mp3
Gwen Jacobs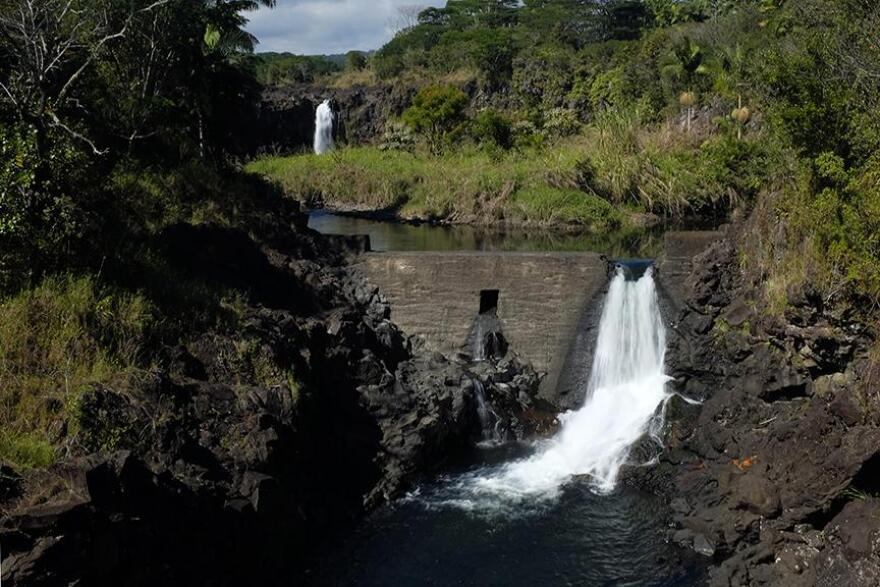 Any question of how Hawai'i will move into the future turns on one question: where's the water? Finding the answer will now take a multi-discipline approach with a 20 million dollar grant from the National Science Foundation to the University of Hawai'i. The 'Ike Wai project brings together scientists researching geophysics, microbiology, cyber infrastructure, data modeling, indigenous knowledge and economic forecasting with state and federal agencies and community partners. The goal is to create groundwater models to determine aquifer inter-connectivity and sustainable yields. That's not something current models adequately consider.
Intro Music: Drinking Water [Agua De Beber) by Frank Sinatra, Antonio Carlos Jobim
Outro Music: Wahine `Ilikea by Cindy Combs
Holy M?l?, Albatross and Other Ancestors: Hob Osterlund
BS_HO051016.mp3
Hob Osterlund
Mention the word albatross, and the first thing that comes to mind for many folks is the image of an albatross hung around the neck-- And bad luck. Well, that's not the bird's fault. Most of us have long forgotten the message of Coleridge's epic poem-- It's bad luck to mess with an albatross-- Or 'tross, as our guest likes to call them in her wonderful new book "Holy Moli-- Albatross And Other Ancestors". Hob Osterlund has good reason to feel deep kinship with these remarkable birds, and she joins us by phone.
Intro Music: Wildflowers by Tom Petty
Outro Music: Albatross by Fleetwood Mac
BA_NC051016.mp3
Neal Conan
It's been an historic week in American politics: Donald Trump emerged as the last man standing after his last two opponents bowed out of the race for the Republican presidential nomination. But instead of coming together, the party splintered, and some of those divisions may be irreparable. Meanwhile, it ain't quite over on the Democratic side, as Bernie Sanders wins Indiana and vows to carry his fight to the floor of the Convention in Philadelphia...News Analyst Neal Conan has been watching in amazement from his Mac nut farm on the Big Island
Outro Music: Easy Feeling by Matt Costa
Island Novelist Kaui Hart Hemmings
BS_KHH051016.mp3
Kaui Hart Hemmings
Kaui Hart Hemmings' first novel, "The Descendants" became a bestseller and was turned into an academy award nominated film by the same name. Her second novel, "The Possibilities" is also being turned into a film. Now, her third and latest novel, "Juniors" is out for your reading pleasure.
Intro Music: Storyteller by Morgan Harper Nichols
Outro Music: Kinder Blumen by Real Estate