News and voices from Hawai'i Island, Maui, Lana'i, Moloka'i and Kaua'i.
Hawai?i County Prosecutor Running For Big Island Mayor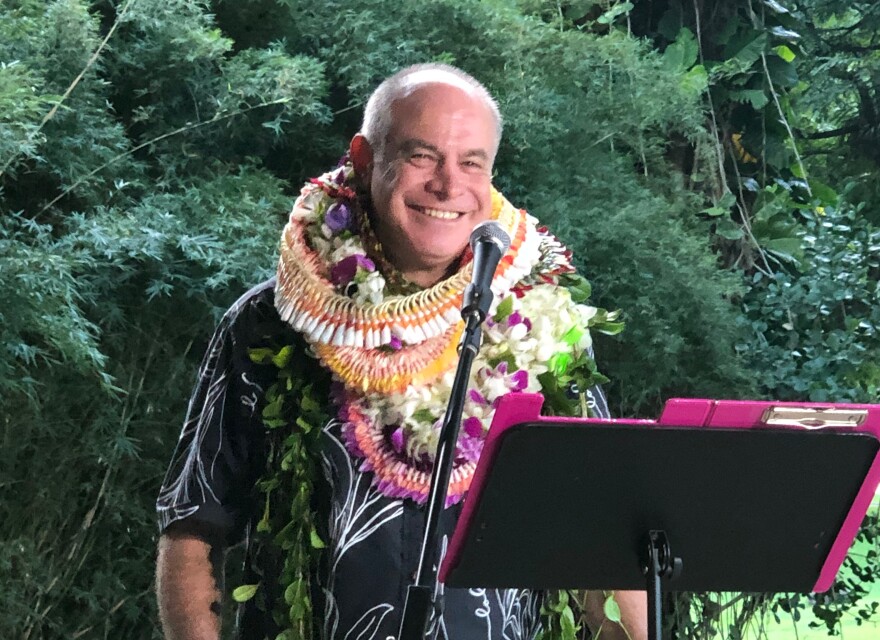 Updated: Dec. 11, 6:55 p.m.
Mitch Roth, currently Hawai?i County prosecutor, announced plans Tuesday to run for Big Island mayor.
Roth is eligible to run for the prosecutor's post again in 2020. But he is now looking at a different job.
"I have decided that I am going to be running for mayor," he said.
Roth was a prosecutor in Honolulu, and joined the Hawai?i County prosecutor's office in 1998. He was elected as Hawaii County prosecutor in 2012, and feels he's ready for a new position.
In September, Roth met with the the county Board of Ethics to say he would not face conflicts by prosecuting cases arising from demonstrations against the building of the Thirty Meter Telescope on Mauna Kea.
Roth's son is employed at the Jet Propulsion Laboratory administered by the California Institute of Technology. His wife works for Subaru Telescope, operated by the National Astronomical Observatory of Japan. The organizations are among six partners in the telescope project, the Associated Press reported.
On Wednesday, Big Island Video News reported the ethics board ruled that there is no conflict of interest for Roth in prosecuting the Mauna Kea cases. But the board also directed that Roth create a "barrier" in his office and that he not handle any of the prosecutions in the interest of "maintaining the public's confidence in the system of government."
In announcing his mayoral campaign, Roth said: "Through most of my career, I've acted as a community oriented prosecutor, which is very similar to community policing. The fundamentals of community prosecution have been problem-solving.
"One of the things I'm really good at is bringing people together to find solutions and right now, there's a whole bunch of problems that we need solutions to. My general vision has been to keep our community safe and healthy. It means having a vibrant community. One of my skills is bringing people together, and I'm really looking forward to doing that."
Roth says he does not believe he'll have to take a leave of absence to campaign, but does plan to use his vacation days.
Hawai?i County Mayor Harry Kim said last week that he has not decided whether he's running for reelection.
Two candidates who have announced are Tante Urban, who owns a restaurant on Maui but maintains a resident on the Big Island, and Wendell Ka?ehu?ae?a of Hilo, who has run for different offices 24 times.
The first day to file for public office for county and state elections is Feb. 3, 2020. The primary election on Aug. 8 could be the deciding race for several nonpartisan county races, including County Council and mayor.