Governor, DOE Seek Pay Increases To Keep Teachers In Special Ed, Hawaiian Language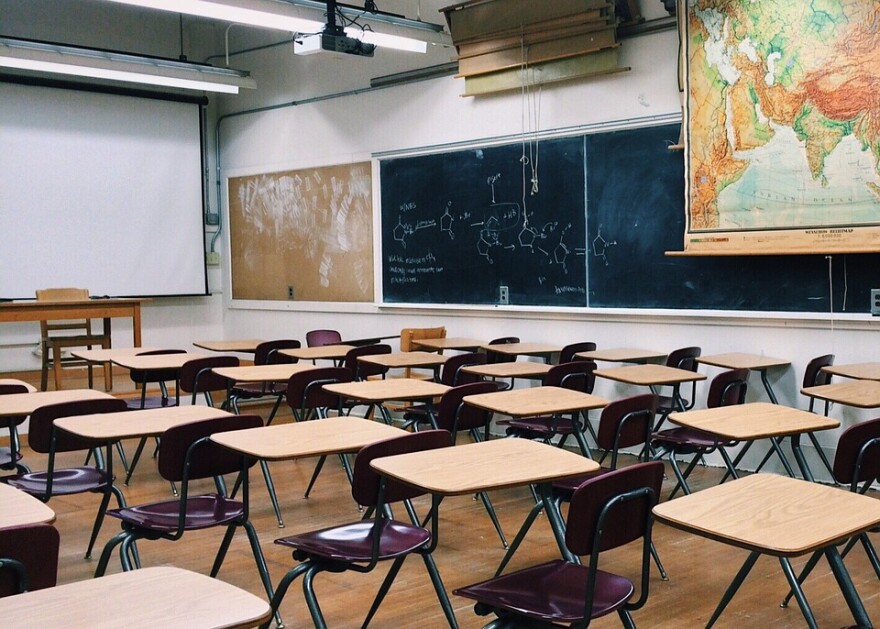 Hawaii Gov. David Ige has scheduled a Tuesday press conference to announce his support for pay differentials for certain teachers in key hard-to-fill areas, specifically special education, rural schools and Hawaiian language immersion.
In a news release, Ige's office said he is working with the Hawaii Department of Education and Board of Education to implement "bold retention and recruitment strategies" to address the shortages.
The BOE is scheduled to review the proposed pay differentials in a special meeting Thursday at 9:30 a.m. followed by a general meeting of the board where the increases are up for approval, at 1:30 p.m. in the Queen Liliuokalani Building, 1390 Miller St., Room 404.
In a letter to BOE Chair Catherine Payne, DOE Superintendent Christine Kishimoto detailed the vacancies facing the department in the shortages areas.
Special education is a particular challenge for all states, Kishimoto noted. "Hawaii is no different, and it has been experiencing shortfalls in Special Education teachers for over the past decade years," she stated.
For the school year 2019-2020, there were 154 special education teaching vacancies. The department is seeking approval to provide an annual shortage differential of $10,000 for each qualified and licensed special education classroom teacher.
The estimated cost of the proposal covering 1,691 special education teachers for FY 2020 is $8,455,000. The estimated cost for FY 2021 is $16,910,000.
The department had previously tried to address the shortage in its special education staff. When the state was operating under the Felix Consent Decree that federally mandated improvements in special education, the department issued a $100 million contract with Columbus Educational Services to hire 100 new special education teachers.
It also offered a "Return to Special Education Incentive," a $10,000 bonus over three years, to encourage regular education teachers who were also certified in special education to return to special education teaching. But the vacancies have persisted.
"Special education is a critical shortage area in Hawaii, and a lack of qualified and licensed special education teachers has a direct educational impact on students with special needs," the superintendent said.
The department is also asking the board to approve incentives for teaching in hard-to-staff geographic areas, including Hana, Lahainaluna, Lanai and Molokai and Nanakuli/Waianae complex areas, which have had persistent vacancies.
The Hawaii State Teachers Association and the DOE had agreed to a previous incentive, an annual $3,000 differential, for qualified and licensed teachers working in such locations. But it hasn't had a significant impact, according to the superintendent.
The latest proposal would create tiers of incentives, ranging from an annual $3,000 to as high as $8,000 for those meeting certain criteria as well as for qualified teachers at Olomana School and Hawaii School for the Deaf and Blind.
The projected expense for the geographic incentives covering 2,109 teachers would amount to about $6,000,000 for FY 2020 and $12,679,000 for FY 2021.
Hawaiian language immersion teachers have also been in short supply. The department has 161 total positions and 107 are filled, but only 54 of the total are filled with qualified and licensed language immersion instructors.
"Qualified and licensed Hawaiian language immersion teachers require fluency in the Hawaiian language as well as licensure by the Hawaii Teacher Standards Board, which makes finding interested and qualified candidates very challenging for the Department," the superintendent said.
The BOE will be asked to approve an annual differential of $8,000 for each qualified and licensed Hawaiian language immersion classroom teacher. Estimated cost of the proposal is $216,000 for FY 2020 and $856,000 in FY 2021.
Kishimoto said she is looking at further proposals to close the vacancy gap in the department, including a pilot project addressing equity and compression in teacher salaries.
If approved, the pay differentials would take effect on Jan. 7, 2020.