Special coverage of the 2020 general election airs and streams on Hawaii Public Radio beginning Tuesday, Nov. 3, at 2 p.m. Hear NPR analysis and local insights into the results and the aftermath airing on HPR-1 and streaming on hawaiipublicradio.org and our mobile app.
Sit-Down With Candidates for Honolulu Mayor
Voters on Oahu will elect a new mayor in 2020. HPR is sitting down with mayoral hopefuls to discuss their top concerns and why they want the job.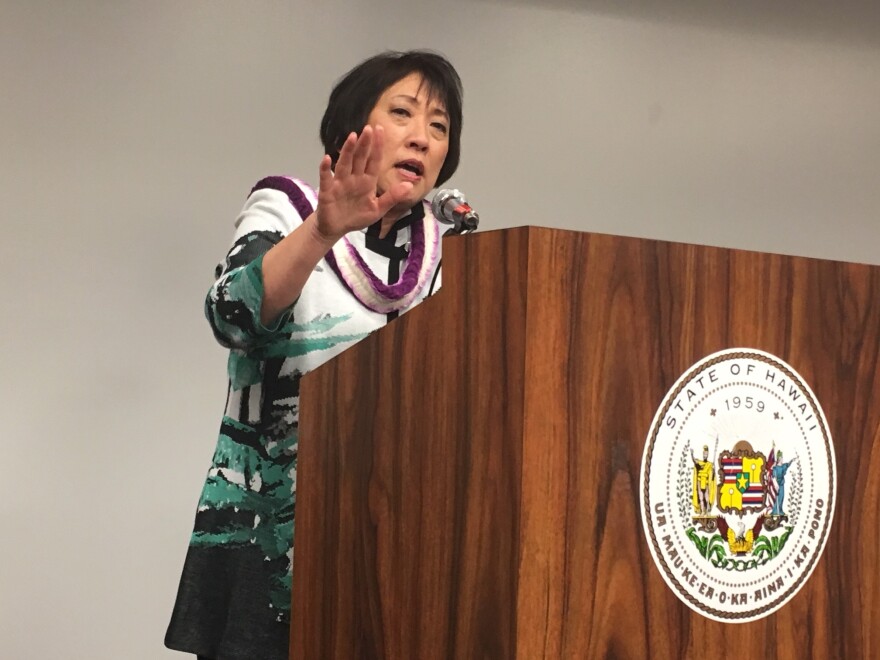 Colleen Hanabusa
Colleen Hanabusa spent six years as a member of Congress representing Urban Honolulu and 12 years in the state Senate representing Waianae.
Hanabusa lost a bid for governor in 2018 and is now seeking the top job in the City and County of Honolulu. She says that long connection with Oahu voters demonstrates they trust her to solve the big problems facing Hawaii's largest city.
Kym Pine
Kym Pine represents West Oahu on the Honolulu City Council…a job she's held for 7 years. Before that, she was Representative in the State Legislature.
After more than a decade in the legislative branches of government, she says concern over basic quality of life issues are what motivated her to run for Oahu's top job.
kym_pine_for_web.mp3
Kym Pine
Keith Amemiya
Keith Amemiya is one of several candidates running as an outsider. He has previously worked as an attorney, head of the state high school athletic association, and an insurance company executive. He describes himself as "not a politician."
amemiya_profile_for_web.mp3
Rick Blangiardi
Former television executive Rick Blangiardi argues that his three decades overseeing large broadcasters in Hawaii give him the experience needed to steer Oahu through the twin challenges of a pandemic and deep recession.
Choon James
Choon James has spent a lot of time in Honolulu Hale over the past 20 years, but never as a public official. The Singapore-born real estate broker has been a long-time advocate before the City Council on issues like land use. This year, she decided that was no longer enough.
Mufi Hannemann
Most of the candidates for Honolulu mayor can be put into one of two categories: members of a legislative body or political outsiders. Then there is Mufi Hannemann. He is the only contender with experience as an elected executive. He is also the only candidate who has already been Honolulu mayor.
mufi_hannemann_profile_for_web.mp3