Hawai'i Legislative Keiki Caucus: Year of the Child
The state legislature is also focusing on Keiki this session.
The Legislative Keiki Caucus is sponsoring 24 senate and house bills focusing on the education, health and well-being of children in Hawai'i. The Zero to 3 Court specializes in cases of abused or neglected infants and toddlers by providing judicial oversight and social services. Senator Karl Rhoads is a Keiki Caucus member and chairs the Senate Judiciary Committee.
"If a baby has parents that care about him or her, the zero to three court ruling never comes into play. It's the ones who neglect or abuse their children, where the court can intervene and try to be sure that they get off to a good start in life, because, if you don't, it's just really difficult to get yourself back on track after you're 3 years old."
The Keiki Caucus is requesting 18 million dollars to fund 22 new public pre-kindergarten classrooms to serve 800 children. It's also asking for 4-million to provide state funding for pre-school classes at 11 Hawai'i Charter Schools statewide. Executive Director, Sione Thompson, says the Pre-K classes serve 360 children in high-need areas.
"We really targeted and focused on rural areas where there was a limited or no access to quality pre-schools. So, we really want to see the progress over time. We want to see how they enter kindergarten. How, from kindergarten into third grade, how their progress on indicators like literacy and numeracy. And we're really, really excited to track that progress."
The Charter Pre-K program was funded by a Federal Preschool Development Grant that expires this year. The Keiki Caucus is also seeking funding to continue after-school programs for children. Washington Middle School Eighth-Grader Siaki Tuitavake is one of 11-hundred students enrolled in after school programs on O'ahu and the Big Island.
"Afterschool Allstars runs for 3 hours every day after school. This program includes an hour of homework or tutoring, opportunity to attend free after school classes such as basketball, cooking, graphic designs, advanced robotics and Polynesian dance. Students in Afterschool Allstars are less likely to be chronically absent and are less likely to have D's and F's on their report cards."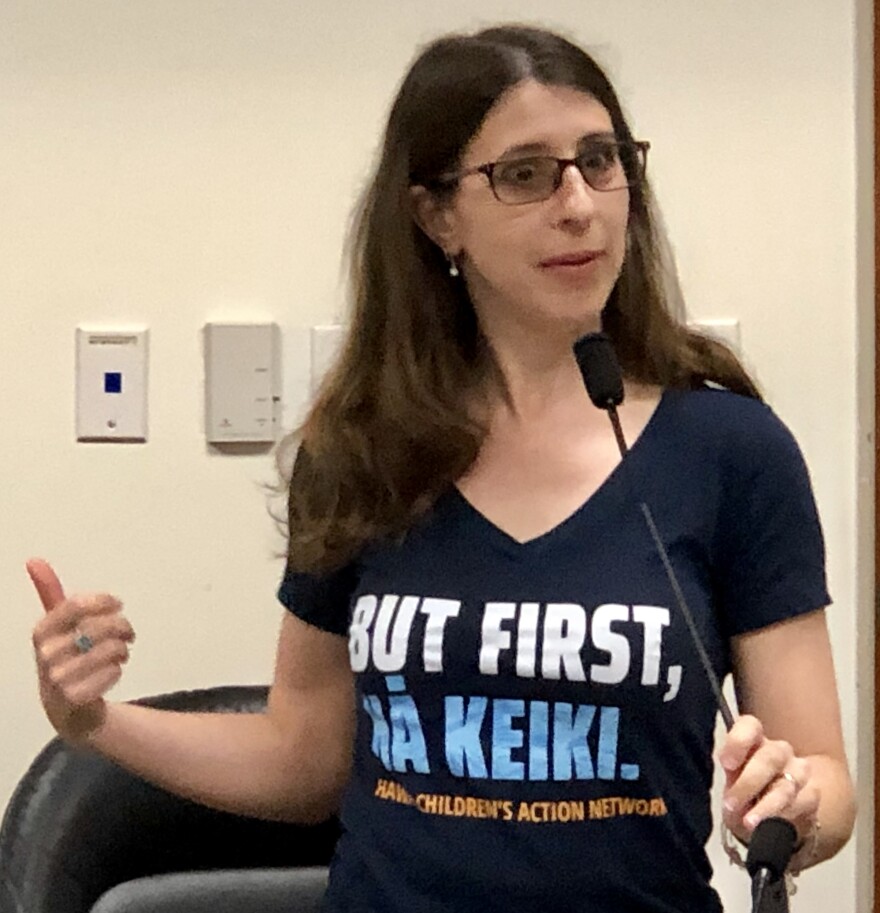 But, 40 percent of Hawai'i's children live in households with a high housing cost burden. The Hawai'i Children's Action Network is a coalition of 30 advocacy organizations. Executive Director, Deborah Zysman, says the focus will be on all the building blocks that make children successful.
"We need to make sure that families have a living wage, that we have good quality early care in education. So, while families are going to work they have child care, we have quality pre-school and then, how do we make sure our schools are getting the support they need. Are teachers able to teach and that we have good after school programs."
For HPR News, I'm Wayne Yoshioka.