General Election Winners Ige and Case Shift to the Future
The 2018 General Election delivered huge wins for Democrats on the top of the party ticket.
Governor David Ige says his 2018 re-election bid was the toughest campaign in his 32-year political career. But his team was pleased with the 100-thousand vote margin of victory, earned with the help of many, including the 14-thousand member Hawai'i State Teachers Association.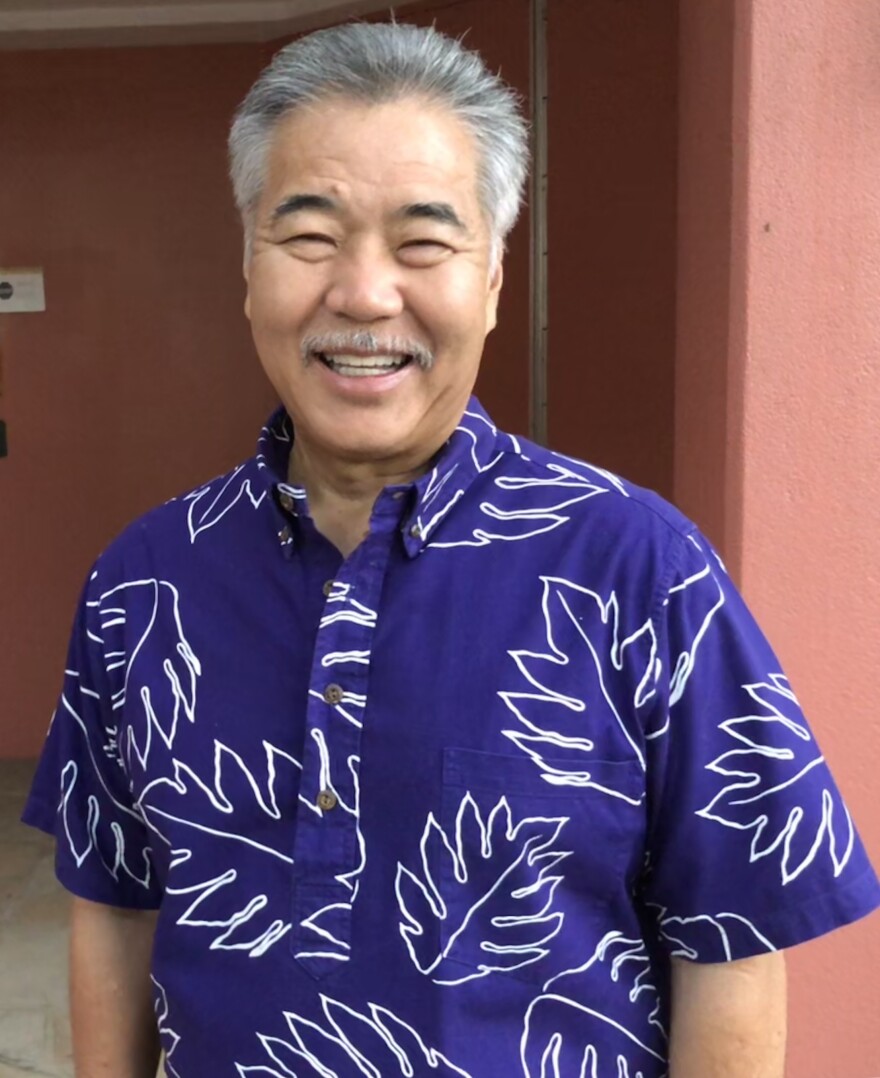 "We really believe that our students should have every opportunity to learn the skills that they need to be successful in the next century and teachers know that learning happens in the classroom and I'm really committed to delivering more resources."
Ed Case was Mahalo sign-waving on Nimitz Highway. The U-S Congressman-elect said he took a big chance when he entered the race 5 months ago but worked really hard to earn 134-thousand votes, a 70 percent majority.
"I walked the district. That was one of the most awesome things I've ever done in a campaign. Of course, I've walked state legislative districts before, front to back, but, you know, congressional districts are a little different. That's 750-thousand people. And, then, of course, during the general I did seven talk stories throughout the district in six days and we just crunched them and went every single night and Saturday mornings and I just learned a ton from those."
Governor Ige is focused on working together, including the lawmakers and labor unions that opposed him.
"Hawai'i has the shortest interval from general election to inauguration so there's a lot of things that need to happen. Need to put together a new cabinet, looking at any changes that we would make in the Governor's Office and then, finally, really making sure that we can keep our promises made on the campaign trail in the last 18 months."
Congressman-Elect Case also plans to go to work, traveling to Washington DC next week, with 4-plus years of seniority in the Democratic majority House facing a Republican majority Senate…
"Sometimes, divided government is actually when you get things done. You know, no party can ram it down the other party's throat and you have to work together, sooner or later. You can yell and scream all you want but, at the end of the day, you've got to work with the other side to get something done. You look back on the Bill Clinton presidency, he operated with a Republican government and he had some incredibly productive years there. And, so, it's gonna be hard but not impossible."
Both Case and Ige are happy about the election outcomes but also know the true tests lie ahead.
(Case) "We spoke to what the voters, I think, were looking for in national leadership as well as a strong team for Hawai'i and Washington and they listened and chose us. But also with that comes a great obligation.
(Ige) "Just really want to thank the people of Hawai'i. I truly appreciate their vote of confidence and support in, not only in what we've done in the past 4 years but most importantly, of what the future of Hawai'i holds."
For HPR News, I'm Wayne Yoshioka.