Dave Mustaine Talks Megadeth with HPR ahead of Honolulu Dates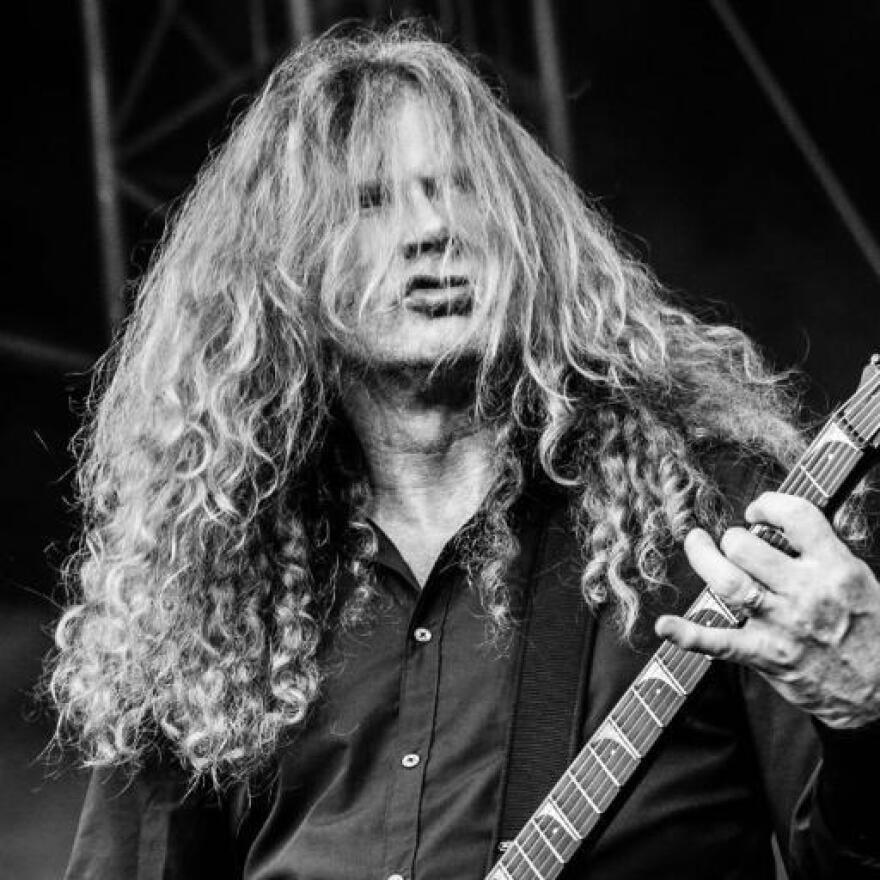 Update: Megadeth has canceled their Wednesday and Thursday performances at The Republik.
A statement released by Megadeth management said "Due to a last minute scheduling issue, the band regrettably has to cancel the shows on March 2 & 3 in Honolulu".
Refunds are available at your point of purchase with the exception of UH Campus Center ticket purchasers. They must return their tickets to The Republik Box Office for a refund. Unfortunately all refunds exclude ticket fees. If you purchased tickets online, your credit card will be refunded automatically.
For All Things Considered this afternoon, Hawai'i Public Radio breaks out the metal. Heavy metal, that is. Next week, Wednesday and Thursday, Honolulu gets a rare visit from one of the bigger names in the genre, as Megadeth plays the Republik. Touring behind their new album Dystopia, Megadeth have a long history and achieved breakthrough success in 1986 with "Peace Sells… But Who's Buying?" Their founder, Dave Mustaine, also can lay claim to being guitarist in the original Metallica. Today, HPR All Things Considered local host Dave Lawrence welcomed Dave Mustaine to the airwaves of HPR1.
MORE DAVE:
Hear the complete Dave Mustaine interview with HPR's Dave Lawrence.  
See Megadeth's complete Woodstock 1999 performance:
See the video for the title track of the new album Dystopia: