Asia Minute: Vietnam's Pandemic Factory Challenges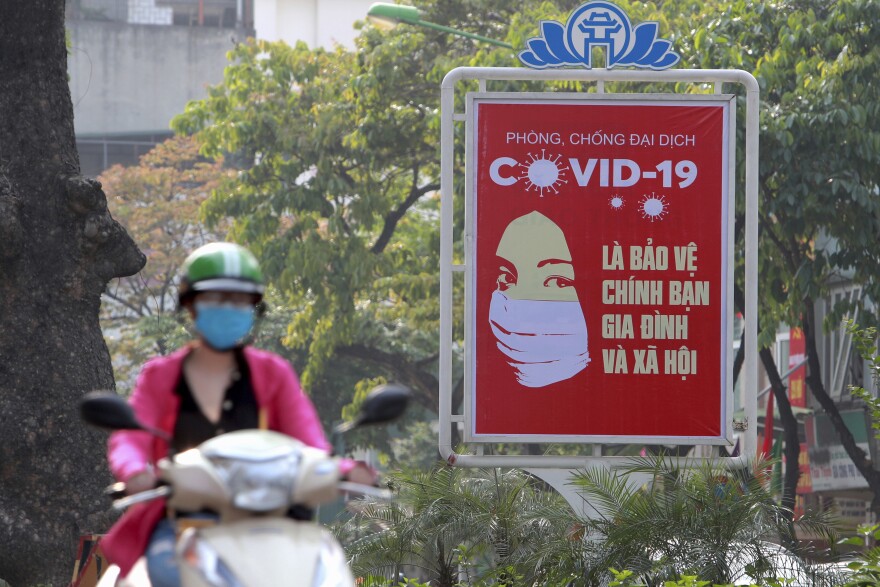 Although it's still only September, the impact of the pandemic is already stretching to another holiday shopping season. It's not just a supply issue for those looking to buy gifts — it's also hitting certain manufacturing economies across the Pacific.
These are challenging times for factories in Vietnam.
Foreign business groups are warning that strict lockdowns are pushing more companies to shift manufacturing elsewhere in Asia.
Four international chambers of commerce recently sent a letter to Vietnam's Prime Minister asking for "a clear road map" toward a business re-opening.
Vietnam largely avoided the first wave of the pandemic, but the Delta variant has led to more than 18,000 deaths in the country—and more than 700,000 cases.
The initial response focused on lockdowns and isolation.
In July, the government in and around Ho Chi Minh City put in rules for factory work — making companies responsible for housing and feeding workers in order to maintain full production schedules.
Some of the restrictions have been lifted and vaccinations are increasing, but business groups are urging "a date certain for reopening."
Vietnam's vaccination rate is below 20%, but the government is increasing its pace — with some help from overseas.
The United States has donated more than 4 million vaccination doses. Last week, South Korea announced plans to donate at least a million doses next month — the first time it has given vaccines directly to another country.