Asia Minute: Hawai'i Talks Focus on Money in South Korea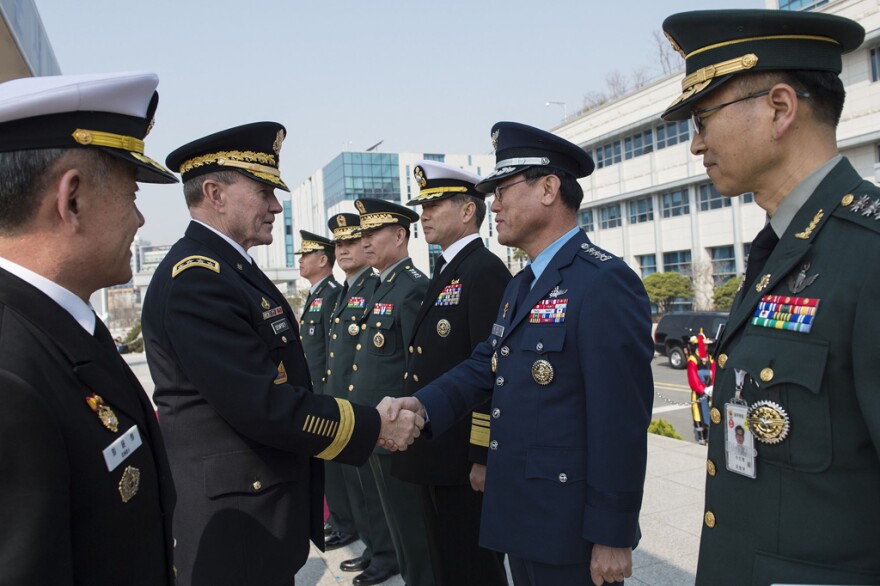 Government officials from the United States and South Korea will be meeting in Hawai'i this week. They'll be talking about cost-sharing when it comes to U.S. military forces based in South Korea. HPR's Bill Dorman has more in today's Asia Minute.
In some ways, this is routine – three days of talks among government officials renewing a long-standing arrangement. What is not routine is that it's the first set of such talks about South Korea since President Trump took office.
On the campaign trail, he spoke frequently about allies paying more for defense arrangements.
The talks in Hawai'i concern something called the "Special Measures Agreement"—a five-year deal that expires at the end of this year. It's a money question. Basically, how much South Korea will pay for costs associated with keeping U.S. forces in the country.
The JoonAng Daily reports the Seoul government now picks up about half the tab of stationing the nearly 29,000 U.S. military personnel on the peninsula. That's currently about 900 million dollars a year—more than seven times the level paid by South Korea's government when this approach began in 1991.
And while this may seem like a relatively minor item on a crowded U.S. policy agenda, it's getting a lot of media coverage in South Korea.
The Yonhap News Agency reports government officials in Seoul expect a higher price tag with some speculating the cost may even double.
The meetings in Hawai'i will be headed by diplomats and include defense officials from both sides.
They're a first round of negotiations starting tomorrow and lasting until Friday.