The Rocket Girls from North Dakota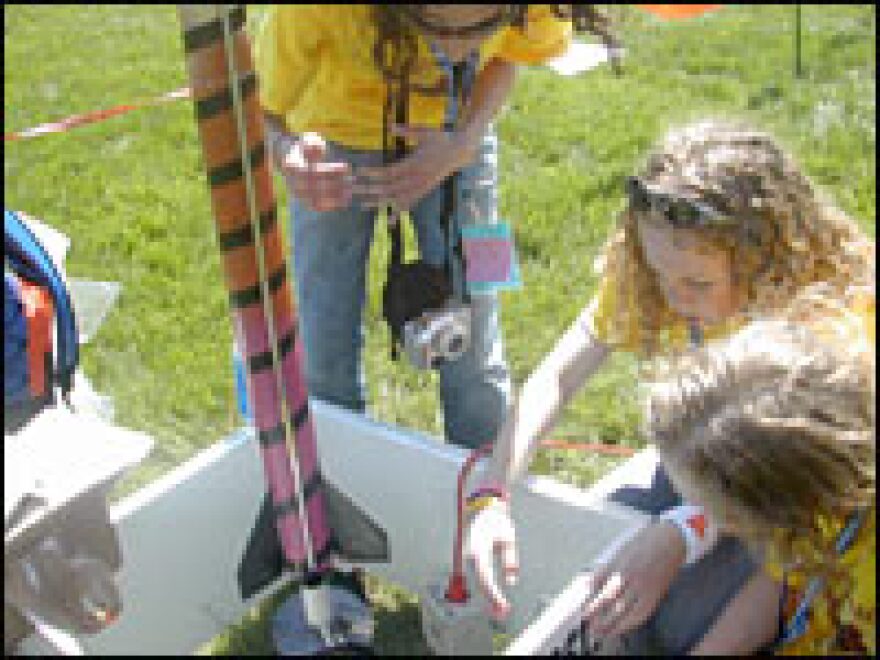 The Team America Rocketry Challenge is a contest organized by the aerospace industry to lure young people -- especially girls -- to a career in space science.
This year's challenge was to build a small rocket that would launch one or two raw eggs into the air and return them to Earth unharmed exactly 60 seconds later.
Nearly 10,000 students entered the contest. Only one all-girl team made the finals -- the rocket girls from Red River High School in Grand Forks, North Dakota, who showed up to put to the test their single-stage rocket, the Lucky Lady.
The girls -- twin sisters Courtney and Sarah Thaden and their friend Bryn Putbrese -- didn't win. Their decision to eschew a riskier two-stage, two-engine rocket cost them points with the judges. But they did garner two special awards: best single-stage rocket and best use of unconventional materials. The male-dominated aerospace industry hopes that this kind of honor will draw more talented girls to space science.
Copyright 2022 NPR. To see more, visit https://www.npr.org.