The Conversation: Friday, July 7th, 2017
National Education Association Meeting: HSTA President Corey Rosenlee; Downtown Honolulu show Contact 3017 Nanea Lum
National Education Association Meeting: HSTA President Corey Rosenlee
BA_CR070717.mp3
Corey Rosenlee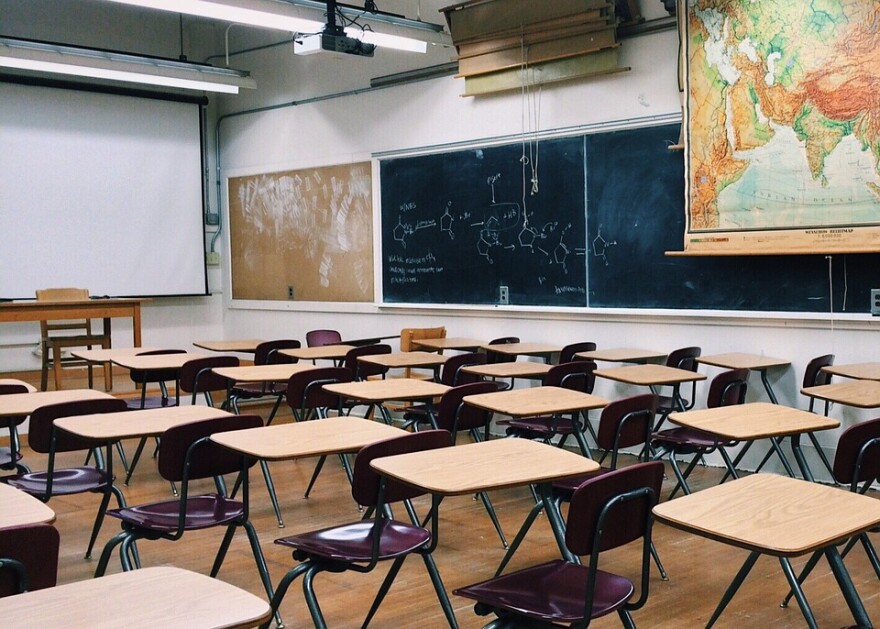 The National Education Association has strong words for charter schools. At its annual meeting in Boston this week, the NEA adopted a new policy statement. We'll talk about it with HSTA president Corey Rosenlee
Intro Music: The Bathtub by The Lost Bayou Ramblers
Outro Music: Around the World by Kings of Leon
Downtown Honolulu show Contact 3017 Nanea Lum
CV_NL070717.mp3
Nanea Lum
We'll get a look at the future from an artist and a scientist… Nanea Lum is one of a dozen artists whose work looks ahead a thousand years in a downtown Honolulu exhibit.
Intro Music: Rollin by Calvin Harris, Future, Khalid
Outro Music: Recover (Cid Rim Remix) by CHVRCHES
BA_RC070717.mp3
Reality Check
Where the rest of the rail money will come from still doesn't have an answer. Of the possible ways to bridge the shortfall, taxes in one form or another are the options that got heated debate at a recent Honolulu City Council Meeting.
Outro Music: 11-4 Clave by Rhythm Summit
The Tax Foundation of Hawaii suing Sate Rail Project, Tom Yamachika
BA_TY070717.mp3
Tom Yamachika
Hawaii's Supreme Court is hearing the challenge brought by the Tax Foundation of Hawaii over the state's 10% skim of the rail surcharge. Foundation head, Tom Yamachika joins us.
Intro Music: Cups by Anna Kendrick
Outro Music: Piano cover "Only My Railgun - To Aru Kagaku no Railgun"
Extraterrestrial Life: Dr. Abraham Loeb
CV_AL070717.mp3
Dr. Avi Loeb
Dr. Abraham Loeb, Chair of the Astronomy Department at Harvard University, says the time has come to send messages into outer space, and pay close attention to what comes back.
Intro Music: Cat Power: Ruin
Outro Music: Viva la Vida by Anderson & Roe