The Conversation: Tuesday, June 27th, 2017
Bikeshare Hawaii: Lori McCarney; Dwell Magazine Editor and Chief Amanda Dameron; HPU President John Gotanda
    Bikeshare Hawaii: Lori McCarney
BA_LM062716.mp3
Lori McCarney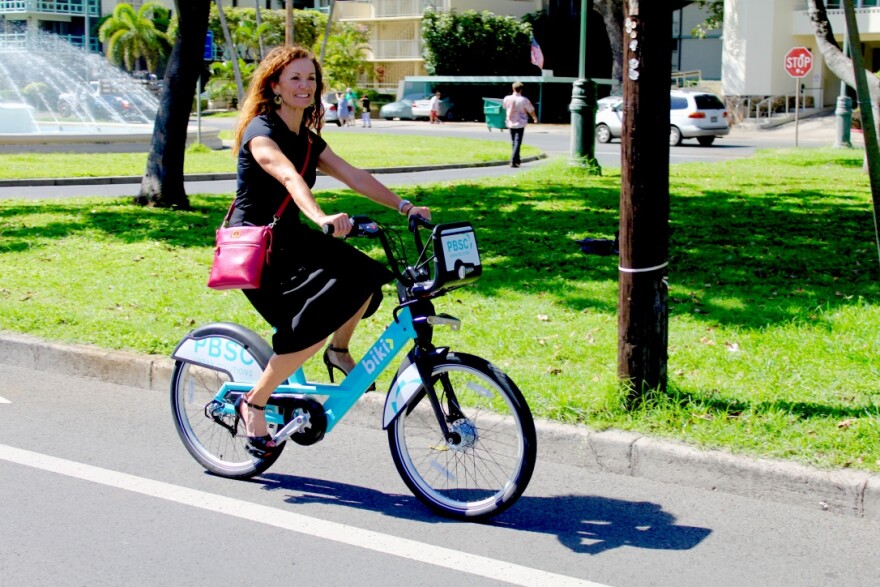 Today, Bikeshare CEO Lori McCarney countered Wyatt Gordon's Civil Beat op-ed with one of her own. We met earlier today and I asked her how she considers pricing for low-income people who need transportation not visitor fun.
Intro Music: Burning Spirit by Brett Dennen
Outro Music: Byegone by Bon Iver
Dwell Magazine Editor and Chief Amanda Dameron
CV_AD062716.mp3
Amanda Dameron
Amanda Dameron is the Editor in Chief of Dwell Magazine, a design and architecture publication. She's coming to town to talk about "Small Space, Big Design."
Intro Music: Another Life by Brett Dennen
Outro Music: Home by Phillip Phillps
BA_RC062716.mp3
Reality Check
Governor Ige has twice missed a deadline to give federal officials a list of names to fill two at-large terms expiring in August on the Western Pacific Regional Fishery Management Council.
Intro Music: For the Kids by M83 ft Susanne Sundfor
BA_JG062716.mp3
John Gotanda
Hawaii Pacific University president John Gotanda stepped into his role and the challenges his school faced, including its own decrease in enrollment. Marking his one year anniversary John Gotanda joins us.
Intro Music: Despacito - Instrumental by Latin Workout
Outro Music: At Home by Crystal Fighters
Paliku Theatre's production of "James and the Giant Peach": Dr. Pam DeBoard
CV_PD062716.mp3
Pamela DeBoard
James and the Giant Peach's fantastical storyline poses special challenges for live theater, but Dr. Pam DeBoard, who's coordinating the Paliku Theater production, is up to the challenge.
Intro Music: Thats the Life by Cast - James and the Giant Peach
Outro Music: Have You Ever Begun To Wonder by Cast of James and the Giant Peach Paliku Theater Cast