Army would be required to return Mākua Valley to the state under legislation introduced by Kahele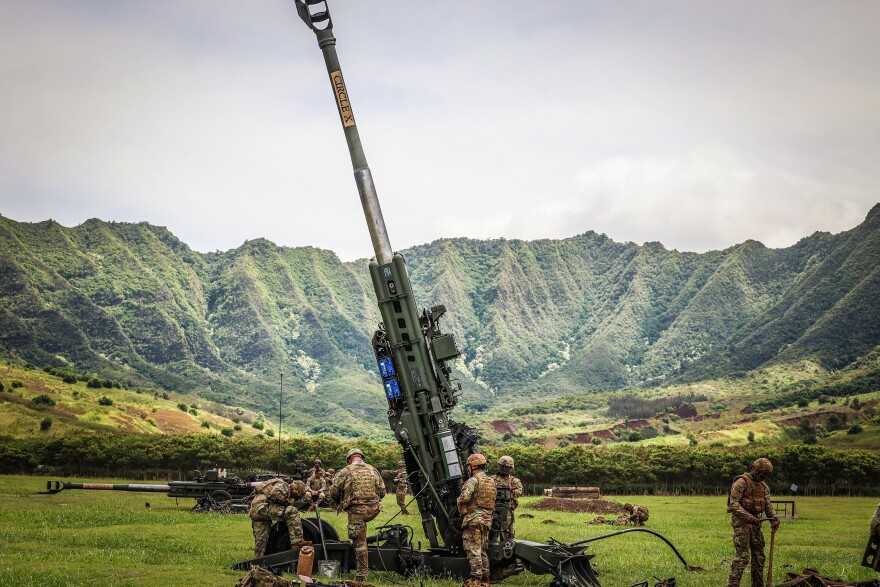 The U.S. Army would have six months to return Oʻahu's Mākua Military Reservation to the state under federal legislation introduced by U.S. Rep. Kaialiʻi Kahele. Activists have been fighting for decades to rid the leeward valley of its military presence.
The Army used Mākua Valley for live-fire training from the 1920s to 2004. But while no live rounds have been fired there since 2004, the military continues to hold over 780 acres as a training ground.
If approved by Congress and signed by President Joe Biden, the bill would require the U.S. Department of Defense to return the valley to the state within six months, evaluate the cost and logistics of cleaning up unexploded ordnance and military equipment from the site, and establish a trust fund to pay for remediation of the land.
Kahele says the return of Mākua Valley has been a long time coming.
"This legislation is a step towards righting the decades' worth of wrongs committed against Native Hawaiians and Hawaiʻi's environment by the United States military. Mākua is a sacred site, rich in cultural significance and biological resources. For hundreds of years, we have written about Mākua, lived in Mākua, practiced our culture in Mākua and loved Mākua," he said.
Kahele says he expects the cost of cleaning up Mākua Valley to be at least as much as what has been spent so far on cleaning up the island of Kahoʻolawe, which sits at $400 million and counting.
The legislation is called the Leandra Wai Act, named after the late cultural practitioner and head of Mālama Mākua, an organization that has fought for years to end military use of Mākua Valley.
Wai's husband, Sparky Rodrigues, says he would like to see the land returned to its natural state — before the military claimed it.
"And I can envision the day when all the unexploded ordnance are cleaned up, all the toxins are removed and cleaned. Where we're able to go ahead and sit and enjoy the food created in Mākua, restoring the native environment to include all of the endangered species that are at risk right now from the military, and getting it back to full cultural use," Rodrigues.
State lawmakers say they would like to set up a task force to engage stakeholders on the future of Mākua Valley once it's returned to local control.
They say an option is to create a board to oversee the restoration of the land, similar to the Kahoʻolawe Island Reserve Commission.
Read the Leandra Wai Act below or click here to open a new tab.