Kirk Caldwell stands behind 3 ex-officials indicted for alleged involvement in Kealoha payout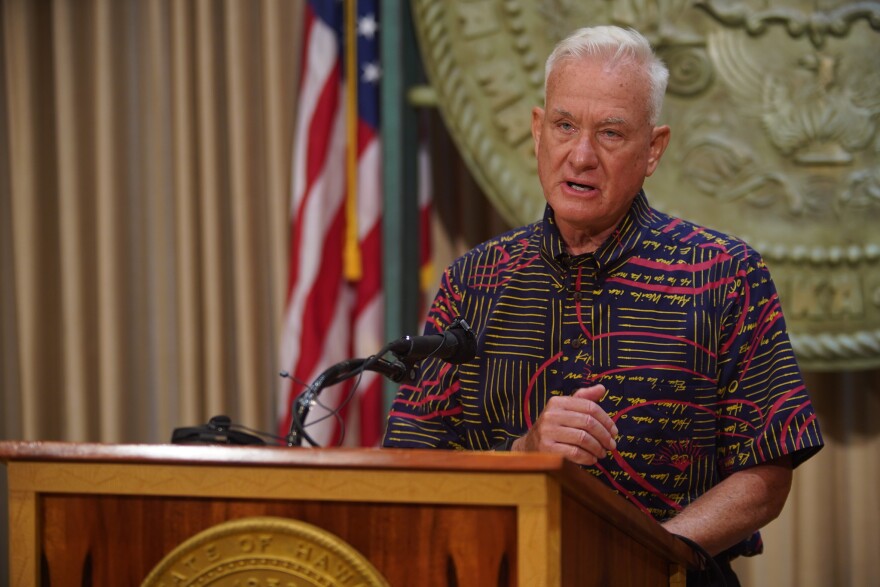 HONOLULU — Former Honolulu Mayor Kirk Caldwell said he is confident in the innocence of three former city officials who have been indicted for allegedly conspiring to hide the source of public funds used to get a police chief to retire during a corruption investigation.
Roy Amemiya, the city's former managing director; Donna Leong, the city's former top civil attorney; and Max Sword, who led the Honolulu Police Commission from 2016 to 2018, surrendered to the FBI last month.
According to an indictment, the trio arranged for ex-chief Louis Kealoha's $250,000 payout in 2017.
The alleged wrongdoing occurred when Caldwell was mayor. Caldwell said in a statement he is confident "they did not commit a crime" and will be acquitted.
Amemiya, Leong and Sword arranged to use police department funds allocated for salaries to circumvent approval from the City Council, the indictment said.
They pleaded not guilty.
"I am confident that Donna Leong used and would always use the process she believed was right and legal," Caldwell said. "These are people of impeccable integrity and honor."
Kealoha and his wife Katherine Kealoha, a former Honolulu prosecutor, are in prison after a jury convicted them of conspiracy for framing a relative to keep him from revealing fraud that financed their lavish lifestyle.
Kealoha is serving a seven-year prison term and his wife is serving a 13-year sentence.