Classical Music in the USA – 2 – Euro classical comes to America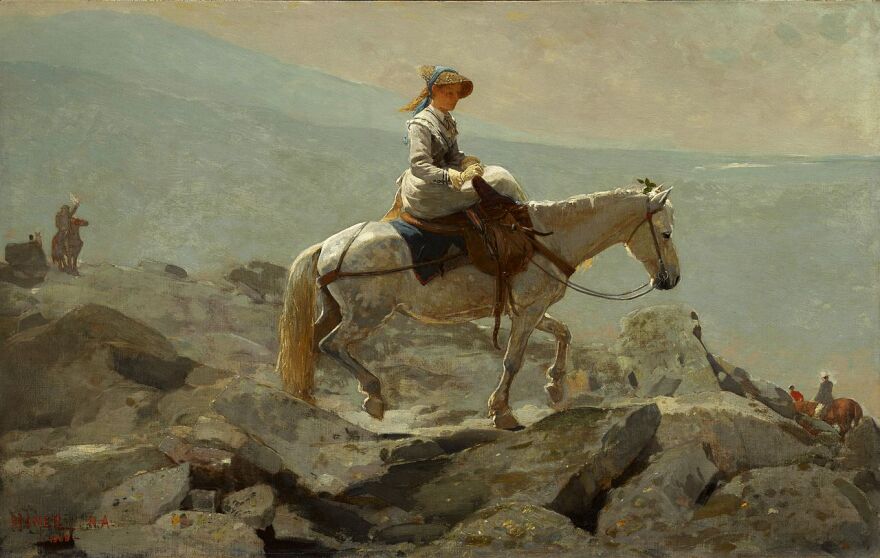 Early classical concerts in America were narrow in their focus. Almost every concert featured a Beethoven symphony. To be adventurous a conductor would program Liszt or even Bizet.
Joseph Pulitzer (1847-1911), bequeathing a huge sum to the New York Philharmonic, made it conditional on playing lots of Beethoven. The first New York Philharmonic concert in 1842 featured Beethoven's "Egmont" overture, Carl Maria von Weber's "Oberon," and Hummel's Piano Concerto in A Minor, Op. 86. An 1882 concert marking the 40th anniversary of the orchestra featured works by the same three composers including Beethoven's Fifth.
It was in the final decade of the 1800s that things began to change in ways that would elevate American classical concerts and create interest in native-born classical composition.
Pytr Tchaikovsky (1840-1893) sailed to New York and conducted his own music at the 1891 opening of what became Carnegie Hall. The Chicago Symphony played its first concert later in the same year, including Beethoven's Fifth, music by Wagner and Dvorak, and Tchaikovsky's Piano Concerto No. 1.
Antonin Dvorak (1841-1904) arrived in New York in 1892, the new head of the National Conservatory of Music, lured by an immense salary that he was never fully paid because of financial reverses by the school's benefactor, whose husband owned grocery stores in New York.
Dvorak wrote a series of newspaper articles exhorting American composers to what he had done in Prague: be inspired by local folk music. He specified that in America this meant Negro spirituals and Indian songs. Dvorak's view of things inspired African American musicians, and vice versa, in what amounted to a cultural exchange.
Harry Burleigh (1866-1949), born in Erie, Pa., was a third generation free man, but his grandfather, from the Eastern Shore of Maryland, had been a slave until buying his own freedom in 1835, and taught his grandson the spirituals of his own youth.
Burleigh, a gifted composer and arranger in later years, made his living first as a singer, and he was 26 when he met Dvorak, then in his fifties. Burleigh, attending on a scholarship with the help of composer Edward MacDowell's mother, sang spirituals while doing chores at the school, intriguing Dvorak.
"In the Negro melodies of America," Dvorak said, "I discover all that is needed for a great and noble school of music." Dvorak, from Bohemia, had no trouble recognizing something that seemed to have escaped many white people born in America in that day.
But there were some that did get it. The spirituals "Swing Low, Sweet Chariot" and "Steal Away to Jesus," are thought to be have been composed by Wallace Willis, a slave in Indian Territory, now Oklahoma. The Jubilee Singers got them from a school where Willis sang them while working. The school superintendent heard them, liked them better than the material the Jubilee Singers were using, and shared them with the group. It's thought this happened in 1871. If the songs have any other origin it has been lost to history.
At a time of widespread segregation, Dvorak's views may have seen as novel. This was generations before everyone came to appreciate Duke Ellington's open-minded remark, "If it sounds good, it is good."
The first generation of U.S. classical music
The first American classical composers came of age before the Civil War, but they were trained in Europe, mostly, and there is little to distinguish their music from the music of Germany.
William Henry Fry (1813-1864), son of a prominent Philadelphia publisher, became known from the 1830s as a music critic and composer, and an advocate of homegrown music. He composed symphonies, operas and tone poems. When he died of tuberculosis at 51 he had served 12 years as music critic of the New York Tribune.
His "Niagara" and "Santa Claus" symphonies are still sometimes performed. Because of his relatively short life Fry was long gone by the 1890s when Dvorak taught in New York.
The next six composers were known, in their lifetimes, as the Boston Six.
They all knew and liked and respected each other, though I wouldn't call them "pals" in the sense that Darius Milhaud referred to "Les Six" of Paris. All six were indebted to the prevailing currents of classical composition in Europe, mostly German but also showing some French influence.
John Knowles Paine (1839-1906) was the senior member of the Boston Six, who survived into the 20th century and were performed often in America and occasionally in Europe.
A third generation organist from Portland, Maine, Paine was educated in Europe, and on returning to America he established, at Harvard, the nation's first college music program. His compositions for organ, two symphonies and some tone poems survive him.
Arthur Foote (1853-1937) was the first American composer trained entirely in America. Foote did not travel to Europe except as a grown man when he made a pilgrimage to Bayreuth. He was an advocate of the music of both Wagner and Brahms. This was not uncommon in America, far removed from the silly battle over Wagner vs. Brahms in Vienna.
Foote's own music also includes fugues and other Romantic music in Baroque forms including fugues. Foote had no problem working in older forms, and again one hears Ellington saying "if it sounds good it is good."
George Chadwick (1854-1931) came out of Salem, Massachusetts, took organ lessons from his brother, and was an insurance agent while taking lessons at the New England Conservatory. He studied in Germany in the 1870s and won a favorably-received performance of his overture "Rip Van Winkle."
He returned to Boston in 1880, and by 1897 was head of the New England Conservatory.
Edward MacDowell (1860-1908), unlike the other members of the Boston Six, was born in New York, a milk dealer's son. His mother took him to Europe for musical study and he attended the Paris Conservatory, then studied in Germany, where his piano performances were attended by Liszt and Clara Schumann. He married one of his piano students (also an American) and they remained in Germany for a few years, moving to Boston in 1888.
He moved back to New York in 1896 when Columbia University hired him to set up a music department. He resigned in 1904 after a new university president liked him less than his predecessor had. The same year he was run over by a horse-drawn cab. In his last four years MacDowell was an invalid, described as quiet and childlike.
His Piano Concerto No. 2, from 1890, is the oldest composition by an American composer to be recorded several times. As recently as the 1970s, he would have been the only member of the Boston Six widely known to modern classical aficionados, though my own first reaction to his music was that it was a little dull compared to works by the other Sixers.
Horatio Parker (1863-1919) was a Bostonian, and a student of Chadwick, who also studied in Germany before returning to America in 1885.
He became a muaic professor at Yale, and eventually the dean of the music school, and today he's remembered mostly as Charles Ives' teacher. Much of his music is choral or for organ, but he composed a symphony in 1885.
Amy Beach (1867-1944), born Amy Cheney in Henniker, N.H., was a child prodigy on the piano, and had a sister who would become a piano teacher.
The family moved to Boston and got her counterpoint lessons in her teens. She translated the musical writings of Berlioz into English so she could study them.
In 1885, when she was 18, she married Dr. H.H.A. Beach, a Boston surgeon who was 42. They had an agreement that she would function as a member of high society, and would not give piano lessons. But Dr. Beach agreed to let her do two piano recitals a year for charity. It says much about the repressed state of women in those days that the doctor's concession was considered forward-thinking and kind.
In 1896 the "Gaelic" Symphony of "Mrs. H.H.A. Beach" was so well-received that George Chadwick wrote her to say that from that point forward she was, whether she liked it or not, "one of the boys." Beach wrote it after reading Dvorak's argument that the folk music of America came from Negros and Indians. She thought about it, decided her own roots were her Irish antecedents, and conceived her symphony as a result.
Dr. Beach, in his late sixties, died in 1910. His widow, now free to travel, teach and concertize, did all three, in America and Europe, and changed her name to Amy Beach. She died in 1944 at the age of 77.
The music of Amy Beach has more personality than that of some of her male contemporaries, and if you hear a lot of it you will be surprised to notice that some sounds very Germanic while some sounds French Impressionistic.
(reprinted courtesy of Howard Dicus and Hawaii News Now)