Local Family Businesses and COVID-19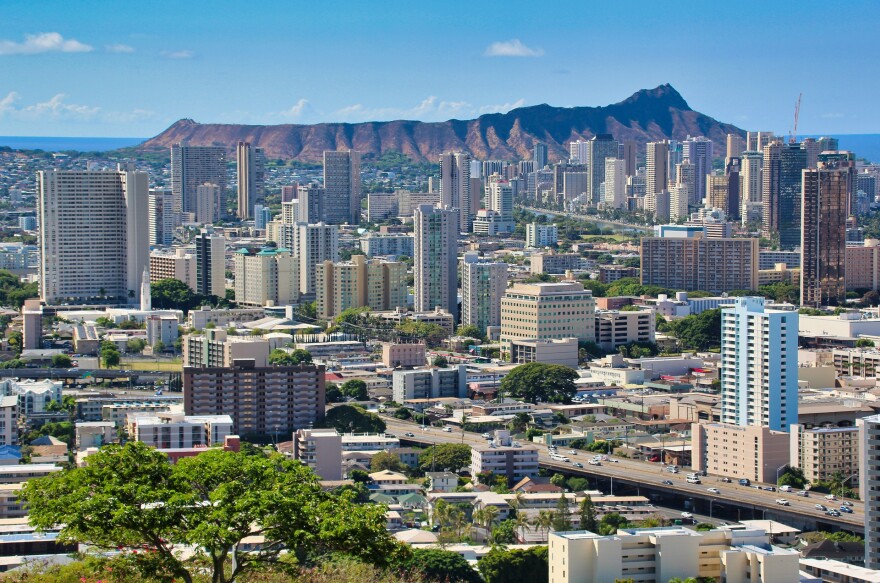 Every business has a story to tell about coping with the COVID economy. This week, Pacific Business News takes a closer look at four family-owned Hawaii businesses for their tales.
For two months, Pacific Business News has followed four local small businesses more closely than usual to understand the impact of shutdowns to prevent the spread of the Coronavirus.
For EA Buck Financial Services, the shutdowns interrupted what had been annual growth of nearly 45% and stalled plans for an expansion to the Mainland. Its Colorado office was nearly complete as the pandemic struck, and a Texas office was underway. That opening has been postponed until 2021. EA Buck was largely able to stay in operation, and even slightly grew its Hawaii staff.
For alohawear manufacturer Jams World, the shutdown of tourism in particular ended retail sales in the Islands as well as its wholesale business on the Mainland. It has had to furlough most of its employees, file for loans under the Paycheck Protection Program and switch to online sales and face mask production to stay afloat. Jams World, as of this week, says wholesale is returning slightly as Mainland states open up.
For contract furnisher Office Pavilion, the biggest challenge has been its supply chain and travel restrictions. Selling furniture to offices and healthcare facilities, Office Pavilion relies on Mainland factories that have since closed or slowed production as their own local shutdowns took effect. Hawaii's local travel restrictions have made it impossible for Office Pavilion to send its installers to their Neighbor Island assignments, as they would have to self-quarantine for two weeks before starting work and two weeks after returning.
Finally, restaurant 12th Ave Grill quickly mastered take-out and delivery, though at a fraction of the revenue it normally sees, with a fraction of the staff. It is now preparing for the June 5 reopening of dine-in service.
This coverage has been part of an American City Business Journals reporting project called Small Business: Big Mission, covering 247 small businesses in 44 markets. The full package can be found at pacificbusinessnews.com to see Hawaii's experience in a national context.