Asia Minute: Vietnam's re-opening complicated by worker shortages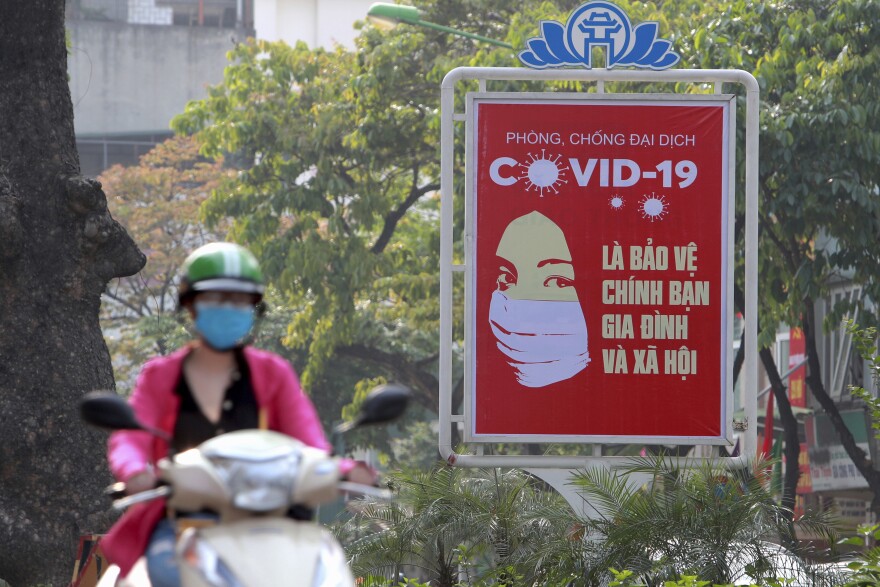 As coronavirus cases continue to drop in much of the world, many events that have been postponed during the pandemic are now being re-scheduled. That includes an international gathering now set to take place next spring in Southeast Asia—in a location that's still facing challenges.
National teams from eleven countries are planning to gather in Vietnam next May for the Southeast Asian Games.
They were originally scheduled for next month.
That news comes as Vietnam eases some pandemic restrictions.
The head of the American Chamber of Commerce in Vietnam notes in her latest weekly newsletter that many enterprises are just starting to reopen after months of closure or partial operations.
That's true in Ho Chi Minh City. It's the country's business center and also the area hit hardest by the coronavirus.
The city recently ended a lockdown of several months — including a rule mandating any factory that wanted to stay open to keep their workers on the premises around the clock.
That policy was known as "3 on site" — for employees working, eating and sleeping — without ever leaving the factory.
When the rule was lifted about two weeks ago, many migrant workers left the city.
Companies are now struggling to hire enough people to run their operations at full production — at a time when demand is growing fast.
That gap is hitting multinational firms from Nike to Walmart and Ikea to Honda. And it's definitely not helping broader slow-downs in the global supply chain.