Asia Minute: Vietnam's Apparent Success with COVID-19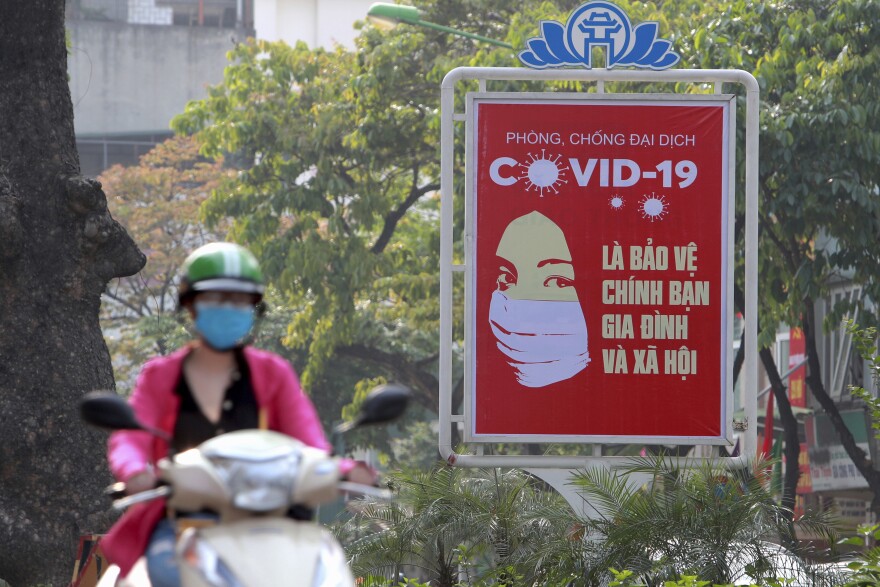 The World Health Organization is updating its advice to countries when it comes to dealing with COVID-19. The recommendations cover topics from transmission to testing and contact tracing. WHO officials have recently praised several countries for their handling of the pandemic—and that list includes a surprise for some people: Vietnam.
Few countries were earlier to the fight against the novel coronavirus than Vietnam.
The country tightened its border controls with China on January 3rd — three days after the first report of an outbreak in Wuhan, and before there was public word of a single death in China. That's according to the ASEAN Post, which also reports Vietnam recorded its first case of the novel coronavirus on January 23rd.
The World Health Organization's country representative to Vietnam says the government "responded to this outbreak early and proactively."
Schools were closed in January. Mass quarantines started in the middle of March, international flights were stopped soon after that. Facemasks have been mandatory in public places for nearly a month.
Voice of America reports fines for NOT wearing a facemask can be about 13 dollars — a steep penalty in a country where the per capita annual income is less than 3,000 dollars.
In Vietnam, people respond to government directives — there's not a lot of choice. Like China, the country is controlled by a single party and political dissent is not tolerated.
As for numbers, the official tally for cases of COVID-19 remains fewer than 300, with no deaths. But testing has been done at a far slower pace than elsewhere — a bit more than 30,000 tests in a country of more than 95 million.