Asia Minute: Why Meet in Singapore?
It's official: President Trump will meet North Korean leader Kim Jong Unin about four and a half weeks, on June 12th. The meeting will be held in Singapore. But why that location? HPR's Bill Dorman has some thoughts in today's Asia Minute.
Singapore is one of the relatively few places in the world where you can find a North Korean embassy – located right in the central business district.
The two countries established diplomatic relations in 1975 — that's the same year Singapore established diplomatic relations with South Korea.
For years, North Korean citizens could even travel to Singapore without a visa.
More recently, sanctions have had an effect. Singapore has suspended trade relations with North Korea since last November, but is still closer to Pyongyang than many other countries.
Singapore is also close to the United States. U.S. Navy ships frequently rotate through the port — as do Poseidon maritime reconnaissance patrol aircraft. Just this week, senior personnel from the U.S. 7th Fleet met in Singapore with their local counterparts.
And then there's security.
Singapore's government has the ability to tighten security in the relatively small city state. Which it does frequently when it hosts international conferences and regional diplomatic meetings.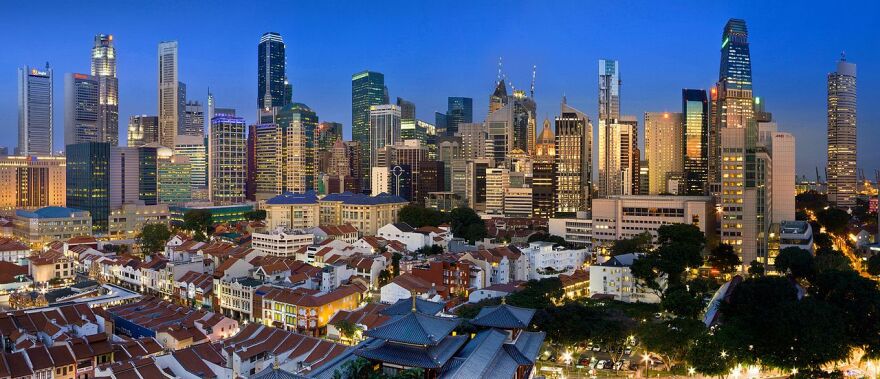 And some other diplomatic heavy lifting has been done in Singapore.
When Chinese President Xi Jinping met Taiwan's president Ma Ying-Jeou three years ago, the talks took place in Singapore.