Asia Minute: Singapore's Family Feud Goes Public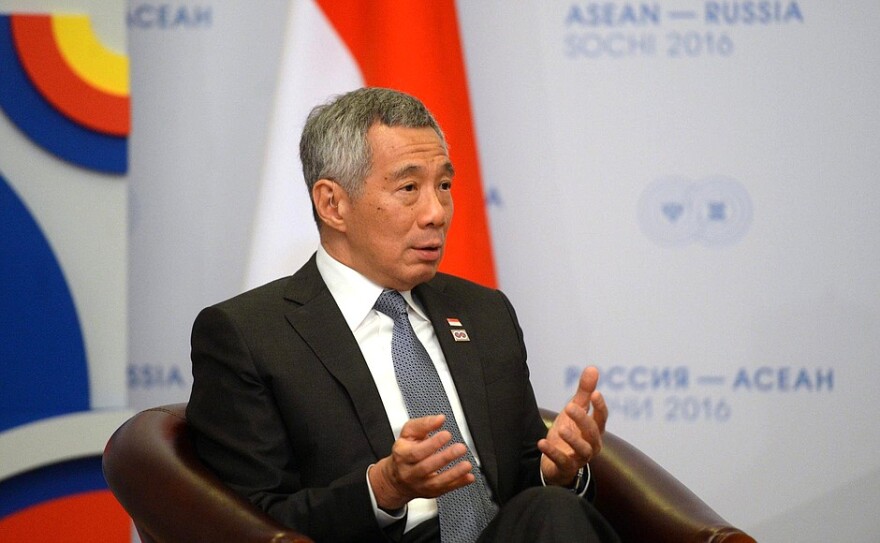 Singapore's most famous family is in the midst of a feud. And it's spilled into public view and has led the Prime Minister to apologize on national television. HPR's Bill Dorman has more in today's Asia Minute.
The Prime Minister of Singapore is Lee Hsien Loong.
His father was Lee Kuan Yew—the founder of Singapore and its prime minister for more than 30 years.
He lived for decades in the same house he moved into in 1945.
Near the end of his life, Lee Kuan Yew told reporters and others that once he died, he wanted the house torn down.
He died more than two years ago, and the house is still standing.
The brother and sister of the current prime minister say he is not following their father's wishes—and they accuse him of trying to preserve the home to help his own political standing—and capitalize on the popularity of his late father.
In a highly unusual move, they went public with their allegations last week in a 6-page news release.
Prime Minister Lee Hsien Loong angrily denies any abuse of power.
He went on national television Monday night and apologized that the family matter had spread to the public sphere.
He said the allegations of his siblings have "hurt Singapore's reputation and Singaporeans' confidence in the government."
There are broader questions—including the validity of different versions of Lee Kuan Yew's will.
The Prime Minister also said the entire case will be given a public discussion in parliament on July 3rd.