The Conversation: Friday, October 27th, 2017
Proposal to Close South Hilo Sanitary Landfill; Viaduct Homeless Sweep; Economic Impact of Timeshares; Law School Admissions Criteria; Jazz Singer Jonathan Karrant
Proposal to Close South Hilo Sanitary Landfill
Hawaii County is running out of options in disposing of its waste material and, with the impending closure of the South Hilo Sanitary Landfill, will begin the expensive process of trucking waste from Hilo to the other side of Hawaii Island.
Intro Music: Soul Surfing by Kasket Club
Outro Music: I Walk the Line by Johnny Cash
CV_BK102717.mp3
Bill Kucharski
This past week's sweep of a homeless community under the Nimitz Highway Viaduct dramatized the extent of the problem, and the challenge the City and County of Honolulu continues to face. The viaduct was home to a semi-permanent settlement, some of whose residents had been there for years, all of whose residents were living in unsanitary and dangerous conditions.
Intro Music: Privacy (Instrumental) by Quasimoto
Outro Music: Get that Happy Feeling by Lemuria
CV_WY102717.mp3
Wayne Yoshioka
The timeshare industry operates 95 resorts and more than 15,000 units in Hawaii and adds more than $5 billion annually to the economy. It creates tens of thousands of jobs and brings visitor spending; an average family of four spends $4,000 dollars each time it comes here on vacation.
Outro Music: In the Aeroplane Over the Sea by Neutral Milk Hotel
CV_AKN102717.mp3
A. Kam Napier
A new name has surfaced in the Kealoha investigation: Allison Lee Wong. If that name is unfamiliar to you, you're not alone because apparently, no such person exists. Federal investigators say it's an alias that was used for years by Katherine Kealoha to commit crimes while she was an active member of the City Prosecutor's office.
Outro Music: No Woman by Whitney
CV_CB102717.mp3
Nick Grube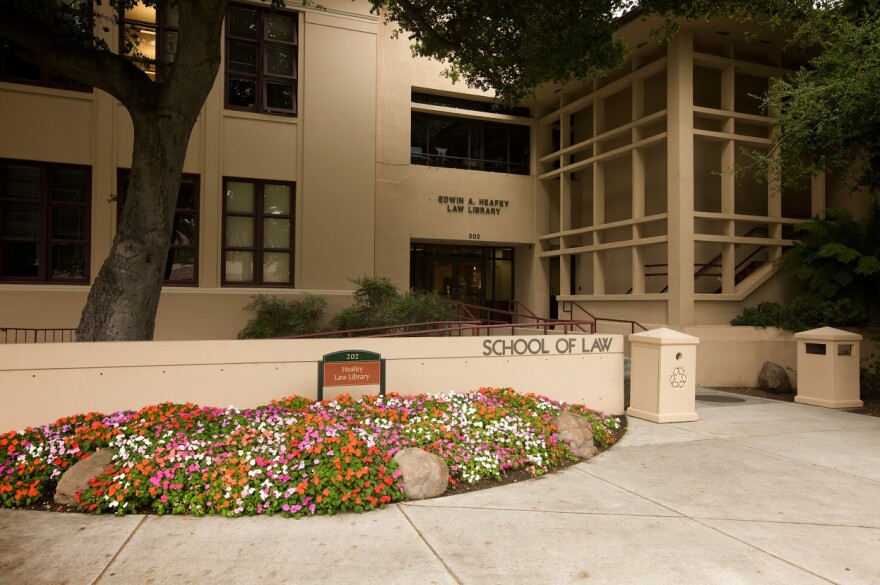 Law School Admissions Criteria
For generations, the Law School Admission Test, or LSAT, has been the benchmark standard for admission. But some law schools are now accepting the Graduate Record Examinations, or GRE, instead of the LSAT to attract and retain a more diverse group of applicants.
The University of Hawaii's William S. Richardson School of Law is one of them.
Outro Music: s'Rothe-Zaurerli by Ose Schuppel
CV_LC102717.mp3
Loreto Coloma
Today's jazz singers explore a very different repertoire than their forebears a generation or two earlier, incorporating songs that were once dismissed as "pop music" fare. Jonathan Karrant represents a new generation that has learned as much from the Beatles and James Taylor as it has from the jazz standards that have been the jazz singer's bread-and-butter for so long.
Intro Music: So Good to be in Love by Phase 7
Outro Music: Jazz Singer by Jonathan Karrant
CV_JK102717.mp3
Jonathan Karrant