The Conversation: Tuesday, March 7th, 2017
Stopping Violence at the Community Level; Maui Biodiesel Project; How Politics Inspires Art
Pulitzer Prize Winning Author Junot Díaz
BA_JD030717.mp3
Junot Diaz
MIT writing professor and Pulitzer Prize winning author Junot Diaz shares his thoughts on the nexus of art and politics, especially the current fight over immigration.
Intro Music: Green Light (Instrumental) by Lorde
Outro Music: Holy Motel Magic by Mail the Horse
Maori artist and filmmaker Lisa Reihana
CV_ML030717.mp3
Lisa Reihana
Maori artist Lisa Reihana has created a film that draws on her culture's version of mortality called Tai Whetuki—House of Death. It was inspired by a historic collection piece at the Bishop Museum, the Tahitian Chief Mourner's costume, on display in the museum's Pacific Hall.
Intro Music: Maori Chant
Outro Music: Tangaroa Whakamautai by Maisey Rika
Civil Beat Reality Check: Immigration Order
How will the latest Presidential executive order on immigration, set to start on March 16, affect Hawaii? Civil Beat reporter Rui Kaneya has today's reality check.
Outro Music: Expanding Anyway by Morning Teleportation
Reducing Violence in Communities: Dolores Foley
BA_DF030717.mp3
Dolores Foley
Tensions and anxiety are high in many communities around the country. How can communities reduce violence while maintaining a climate of safety and justice? That question is the basis for a National Issues Forum this week at Hawaii's state capitol.
Intro Music: Dangerous (feat. Joywave) by Big Data
Outro Music: Sunflowers by The Deli
Sunflower Biodiesel Test Project on Maui: Bob King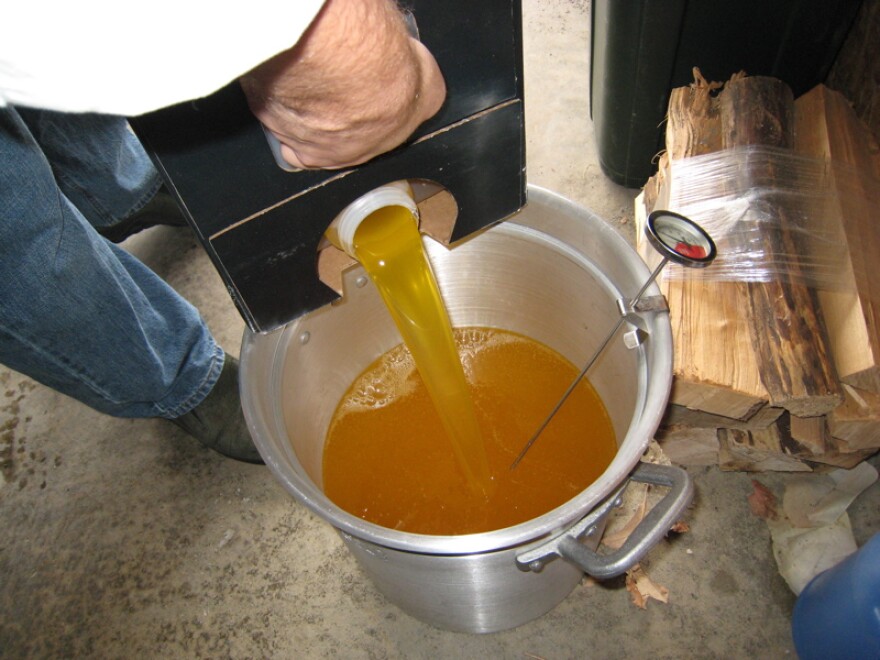 Sunflowers may seem an unlikely energy source, but they're part of an ambitious experiment being conducted by Pacific Biodiesel on a 115-acre site in Maui's Central Valley.
Intro Music: Oh No! by Honus Honus
Outro Music: Sunflower by Gioli