The Conversation: Wednesday, March 23rd, 2016
Cigarette Tax; Coral Health; Youth Sports Concussions; Musicians Nick and Danny Kaleikini
 SB2690, Increase Excise Tax on Cigarettes and Little Cigars: Tom Yamachika  
BA_TY032316.mp3
Tom Yamachika
You've probably heard someone say that if you want to stop people from buying a certain product, just heavily tax it. That link between taxation and how to influence behavior is apparent in a measure still on the move this session. It would increase the cigarette and small cigar tax. This morning the House Health Committee will consider Senate bill 2690's latest draft which ditched the actual amount of the tax, the allocation of revenue and the effective date to facilitate further discussion - that's the line that frequently shows up to focus on the intent and not the specifics of a bill . And the intent of this bill is at the heart of comments made by the Tax Foundation of Hawaii. It's President, Tom Yamachika joins us now.
Intro Music: Gilded Age by Lotus
Outro Music: Taxman by Karl Latham, Mark Eaganand and Vic Juris
Aquarium Lecture on Corals: Dr. Ruth Gates
CV_RG032316.mp3
Ruth Gates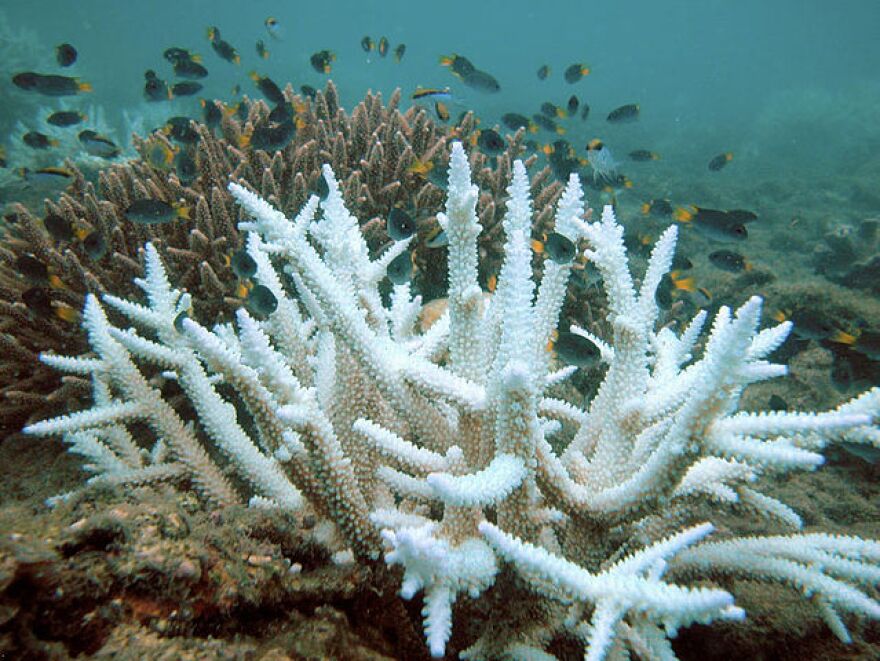 Worldwide concern is growing over the continuing decline of coral reefs as our understanding grows of their essential role in marine ecosystems. It's a bleak picture, but Dr. Ruth Gates, Director of the University of Hawaii's Institute of Marine Biology, sees signs of hope. She looks at some especially resilient corals and says there are ways their resilience can become a resource for others. She's giving a talk on the subject as part of the Waikiki aquarium's Distinguished Lecture Series, and she's on the line with us this morning.
Intro Music: Mele Pau`ole by Pat Simmons & HAPA
Outro Music: Team Zissou by Seu Jorge
SB2557, Youth Concussion Education Program : Nathan Maruta
BA_NM302316.mp3
Nathan Maruta
Interscholastic sports and youth sports leagues are often touted as character builders. Of late, concern over the concussion potential and later trauma influenced behavior of contacts sports including football and hockey has made some parents think twice about allowing their kids to participate. Locally, calls for better training have found root in a measure to expand the youth concussion education program for middle schoolers, with money appropriated to the UH Department of Kinesiology and Rehabilitation Science. Nathan Maruta is the Chair of the department and is on the phone with us.
Intro Music: Funeral Beds by The Districts
Outro Music: Fearless Riddin by Head Concussions
"Aloooha" EP release, Nicholas and Danny Kaleikini
cv_n_dk032316.mp3
Nicholas and Danny Kaleikini
The title of the recording "Alooooha" should give you all the hint you need. For decades, it was singer Danny Kaleikini's signature greeting. Danny retired more than 20 years ago, but the music has never left him, and now his grandson Nicholas has become a keeper of the flame. "Aloooha" is the first collaboration a reworking of Hawaiian music classics with a modern perspective; Nick and Danny are in our studio to tell us about it.
Intro Music: Akaka Falls by Nicholas and Danny Kaleikini
Outro Music: Einei Kuu Hoaaloha by Nicholas and Danny Kaleikini