New Honolulu Emergency Order Short Of Complete Shutdown; Further Restricts Social Gatherings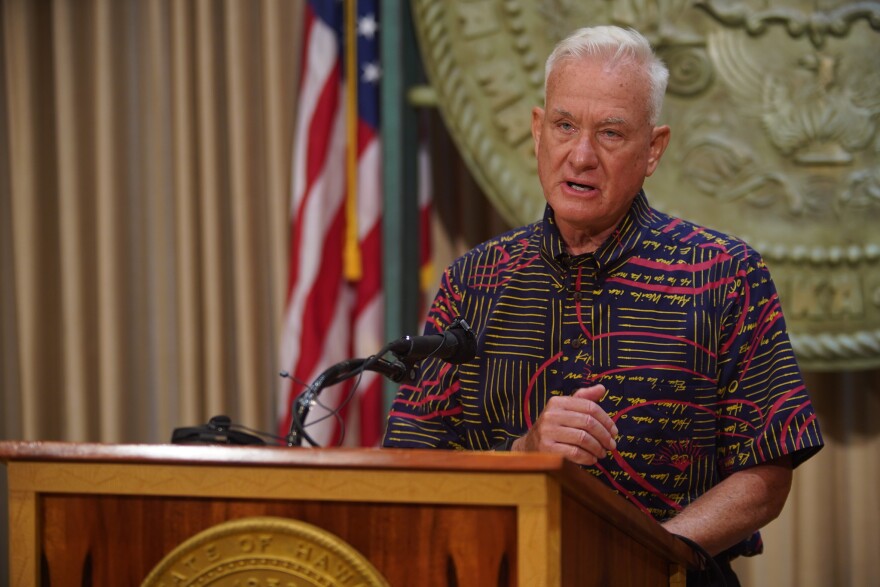 New restrictions on social gatherings and businesses on O?ahu take effect tonight. State and city officials hope it will slow the current surge in COVID-19 cases.
"We've been struggling over the past, maybe, four or five days. And whether we use a scalpel or a hammer to attack the spiking of COVID-19. But we've chosen the scalpel for now."
Honolulu Mayor Kirk Caldwell used that analogy to describe the additional restrictions that will go into effect -- stopping short of a complete shutdown.
Governor David Ige and Caldwell met on Monday and discussed "targeted measures" to address the spike in new COVID-19 cases. They came up with the city's latest emergency order, called "Act Now Honolulu, No Social Gatherings" -- which will be in effect for 28 days (or two incubation periods).
"There can be no social gatherings -- indoors or outdoors -- on the island of O?ahu," Caldwell said. "And by that, we mean no parties larger than five coming together. Whether it being a private or public setting."
The new order also limits gatherings to a maximum of five people at outdoor and indoor attractions. That includes the zoo, museums and movie theaters.
Restaurants can remain open for dine-in service, but with groups limited to five people -- down from 10.
Face coverings will be required in open air and enclosed malls, as well as religious services. Singing and wind instrument performances will also be prohibited at spiritual gatherings.
Businesses also need to follow tighter restrictions.
"We want all common areas for eating closed, other than to go in and heat up your food," Caldwell said. "But not open for people to come in and have lunch."
Caldwell is also asking businesses to reduce the number of employees at the office on a daily basis or stagger work schedules. He also encouraged those who can work from home to do so.
O?ahu beaches, parks and trails will remain closed for the next 28 days, but gyms can still operate.
"A lot of it has to do with trying to control gatherings in a public setting. And we know that in many cases, where we have the biggest problems is outside -- where a lot of people gather" he said. "So we looked at areas where they're doing a good job of controlling gatherings. And we know in gyms that is occurring or the most part.
"Gyms don't want to be shut down, so they're managing how people use the equipment and making sure that face coverings are being worn. And everything is spread at least six feet apart."
Caldwell says his decisions to allow some businesses to remain open are not motivated by whether the city can collect tax revenue.
Honolulu Police will continue to enforce the city's new mandate, and will respond to complaints made through their COVID hotline at 808-723-3900 or hpdcovidenforce@honolulu.gov.